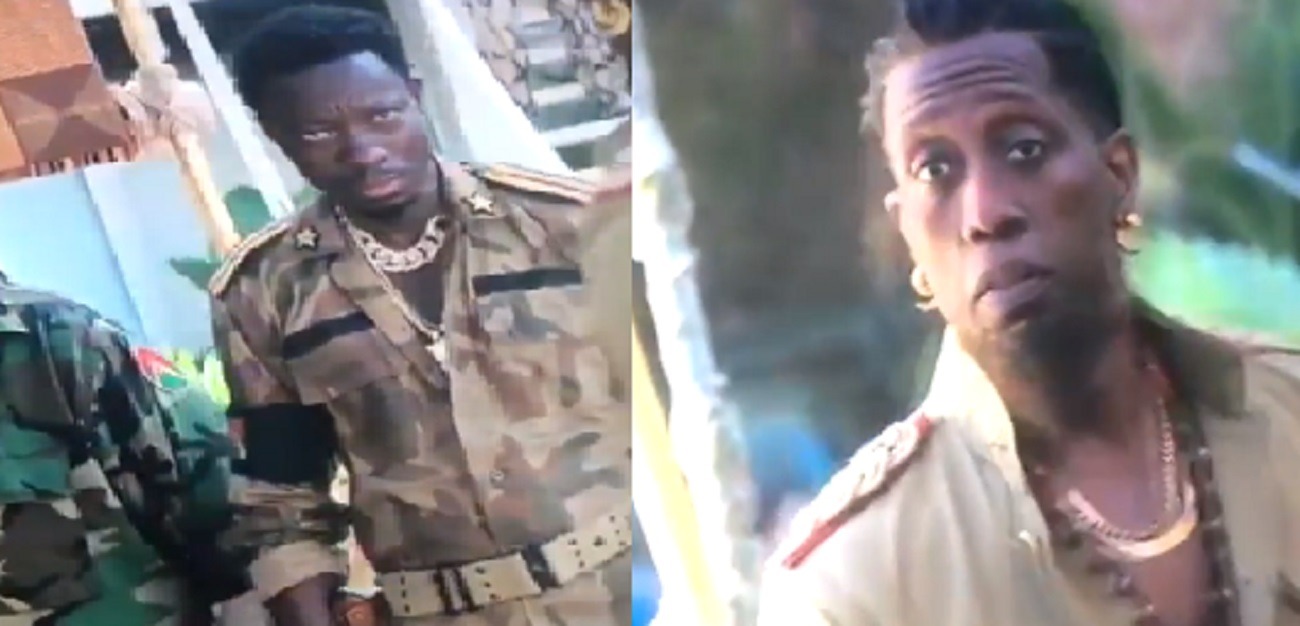 Coming 2 America is a hit to people in the US, but apparently people in Africa feel it's a mockery of their culture. Africans are offended by Coming 2 America, and now Leila Jewel Djansi is speaking out against the racist Africa stereotypes portrayed in the movie.
Who is Leila Jewel Djansi and What Did She Say about Coming 2 America?
Leila Jewel Djansi is an American and Ghanaian director who began her filmmaking career in Ghana. She is accusing Hollywood of being "discriminatory and disrespectful" for overzealously including "jungles, wild animals, child warriors, and war" in the movie. She wants Hollywood to know that these stereotypes are played out, and as evidence she told stories about how the African environment really looked during her time growing up in Ghana.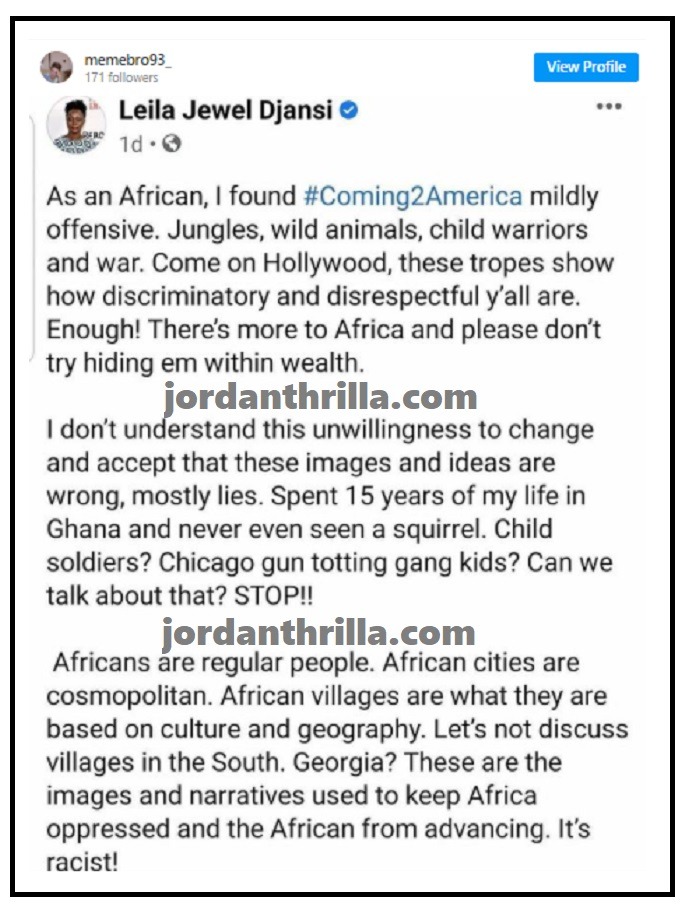 When she went into details about spending 15 years of her life in Ghana, but never seeing a squirrel or child soldier, and then said the images in the movie are mostly lies it got real deep. Leila Jewel Djansi revealing that Coming 2 America is offensive towards Africans could really hurt how the movie is viewed going forward.
Many people thought Coming 2 America was meant to celebrate African culture. However, it seems African people see it as a movie celebrating African stereotypes created by racists. Interestingly enough her sentiment is similar to what Jeremy Lin said about how Hollywood portrays Asians based on stereotypes.
Will people cancel Coming 2 America?
Author: JordanThrilla