Lil Uzi Vert usually seems like the ultimate family man, but during these holidays his profession took away his ability to spend time with his loved ones. This led to a viral tweet where an emotional Lil Uzi Vert apologized to his mom for not coming home for Thanksgiving Day.
In the heartfelt message to his mother Lil Uzi Vert said, "Sorry Mom I didn't come home for Thanksgiving, I'm just working really hard. From your crazy son Symere".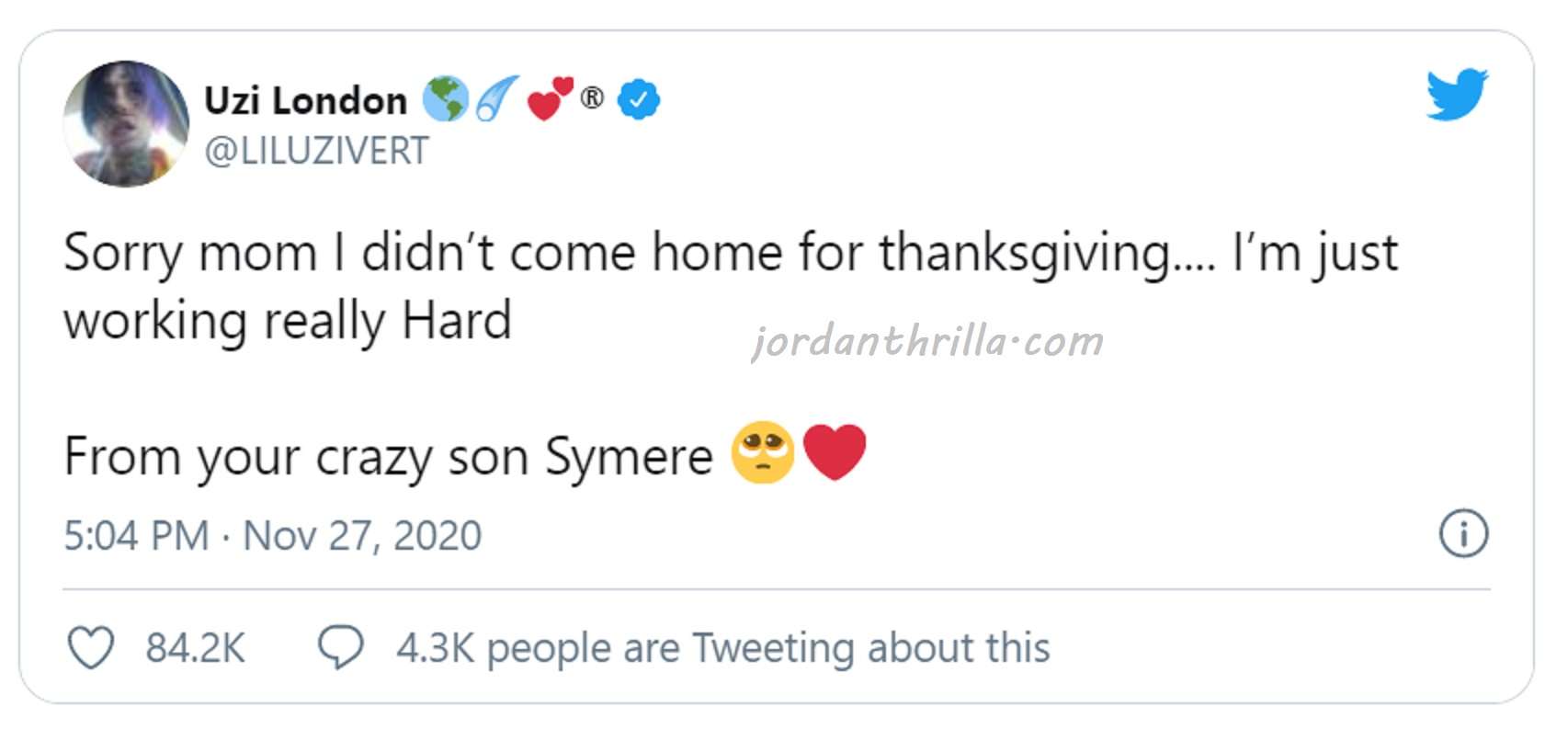 Lil Uzi Vert is one of the few artists that really let's fans get a 100% real perspective of the emotions and thoughts that go through his mind. This is why it's not surprising that Lil Uzi Vert apologized to his mom for missing Thanksgiving Day in front of the Twitter world.
The hard work seems to be paying off for Lil Uzi Vert and his family, so his mom is probably happy and upset at the same time that she wasn't able to see her son.
Let's hope Lil Uzi Vert gets to see his mom very soon.
Author: JordanThrilla