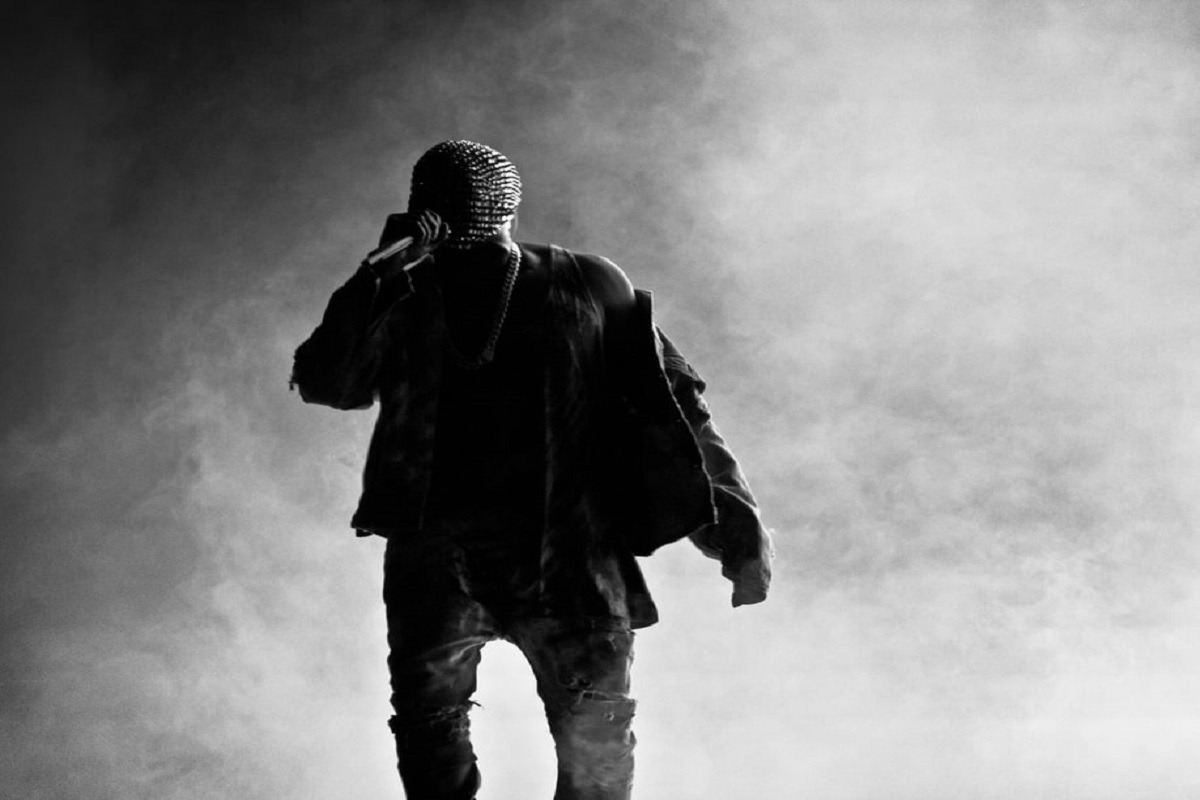 Angry Fans are going off on Kanye West for Serving extremely cheap meals at Brunchella and charging $55 dollars for it. Fans who attended Kanye West Brunchella in Baton Rouge are very mad after they paid $55 for a cheap meal consisting of 2 bacon strips, a sausage patty, and 2 pancakes.
Thoughts of demanding a refund went through the minds of the angry fans.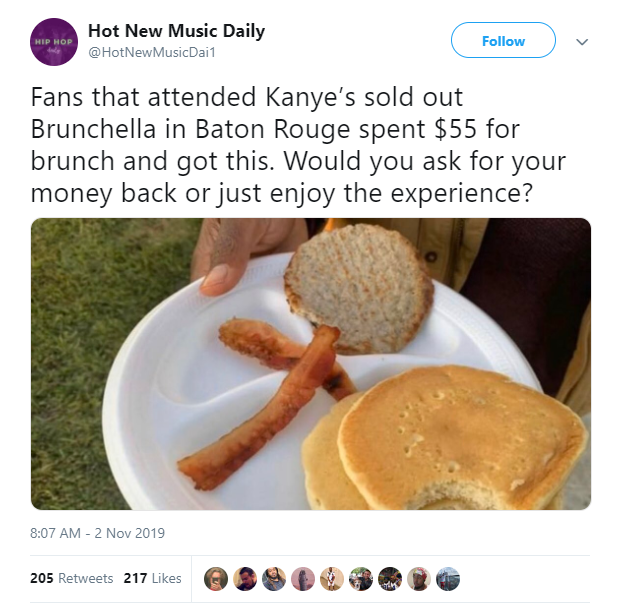 The picture of the scarce meal had to be seen to believed, and brought back memories of the food served at the Fyre Festival Disaster. Kanye West has yet to comment on the disastrous $55 plate of food, he served to fans who paid a lot of money.
To be fair, at least the pancakes look slightly fluffy.
Author: JordanThrilla