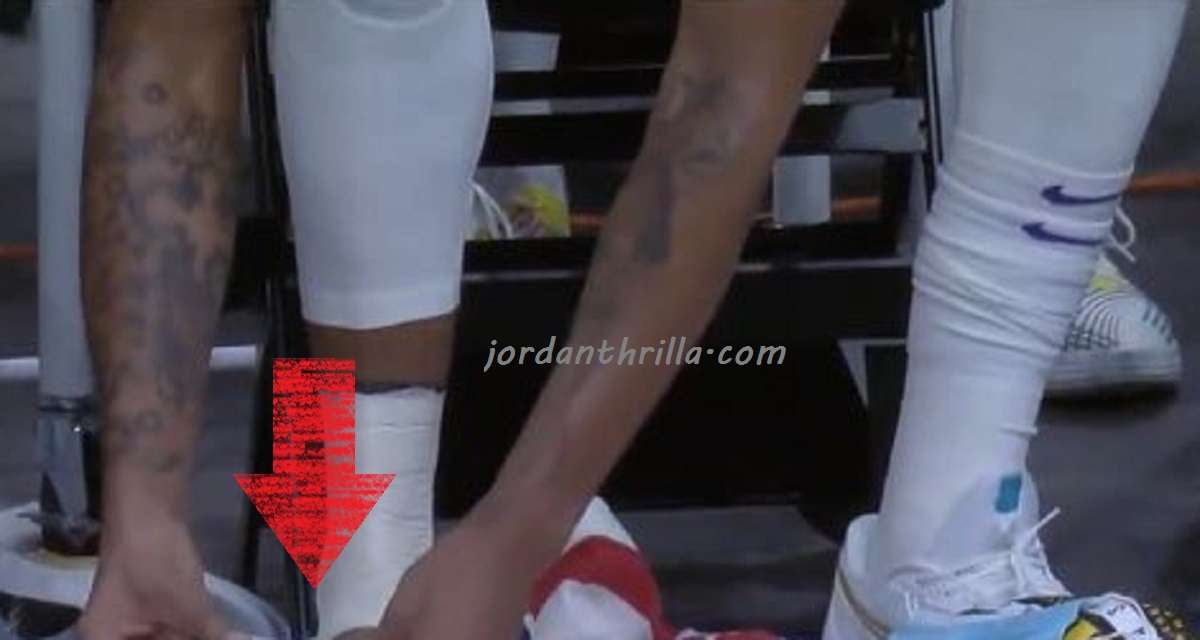 Anthony Davis had himself a night scoring 35 points on 6 of 7 shooting from three, and his toenails got special treatment too. Anthony Davis clipping his toenails on Live TV may have caused Suns to lose a 16 point lead during Lakers vs Suns preseason game.
The moment gave people mixed feelings of disgust and humor happened only about 13 minutes into the game when cameras caught AD trimming his toenails on the sideline. Lakers were down 16 points at the time with the score being 23 – 39.
Whatever the reason was behind it, he dominated the game after that moment.

You have to wonder if the Phoenix Suns felt disrespected by Anthony Davis clipping his toenails during their battle. Can you imagine finding out trimmed toenails caused you to lose a 16 point lead?
For the Lakers this is sign that the team chemistry is still in sync from last season. AD must feel extremely comfortable with his teammates to do something like that.
Author: JordanThrilla