Atlanta Police Officers just quit their jobs starting a "Blue Flu" pandemic. A tweet from CBS confirmed that Atlanta Police Officers in Zone 6 and Zone 3 walked out from their jobs. They were seen shortly after driving to their precinct where they allegedly went home after turning in their keys and uniforms.
The "Blue Flu" is a type of work protest mainly done by police officers where they all plan to be absent from work at the same time.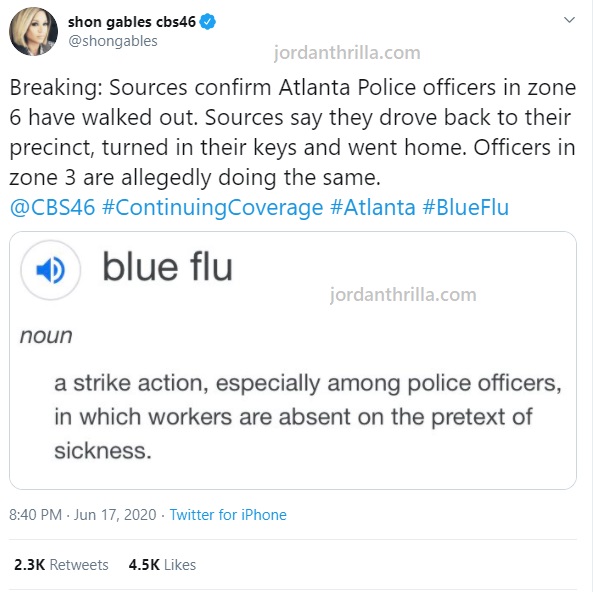 The Atlanta police officers in Zone 6 and Zone 3 quitting their jobs might be the first major case of "Blue Flu" this year. Hopefully there was some kind of contingency plan in place for situation like this.
Only in 2020 would there be the possibility of a "Blue Flu" pandemic during a Coronavirus pandemic.
Author: JordanThrilla