A black security guard was shot and killed for telling a woman to put on a face mask to enter a Family Dollar in Michigan. Calvin Munerlyn aka "Big Duper" did not allow the woman to enter the Family Dollar because she had no face mask. The woman became enraged and spit in Calvin Munerlyn's face then left the store.
A short time later the woman came back with her father and another man who confronted the security guard then shot him dead. Reports say Big Duper was shot in the head.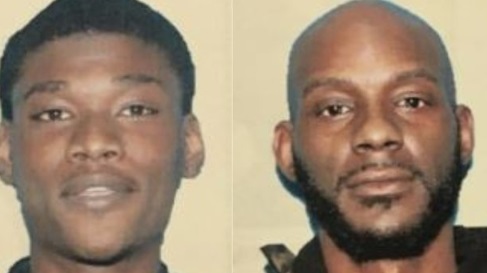 The two suspects are being named as Ramonyea Travon Bishop 23 years old and Larry Edward Teague 44 years old. They are said to be armed and dangerous. The victim was a married father of eight of kids.
It's sad to hear a security guard was shot and killed at a Michigan Family Dollar, only for telling a woman to wear a face mask to prevent spread of a virus.
RIP Calvin "Big Duper" Munerlyn and pray for this family through this tough time.
Author: JordanThrilla