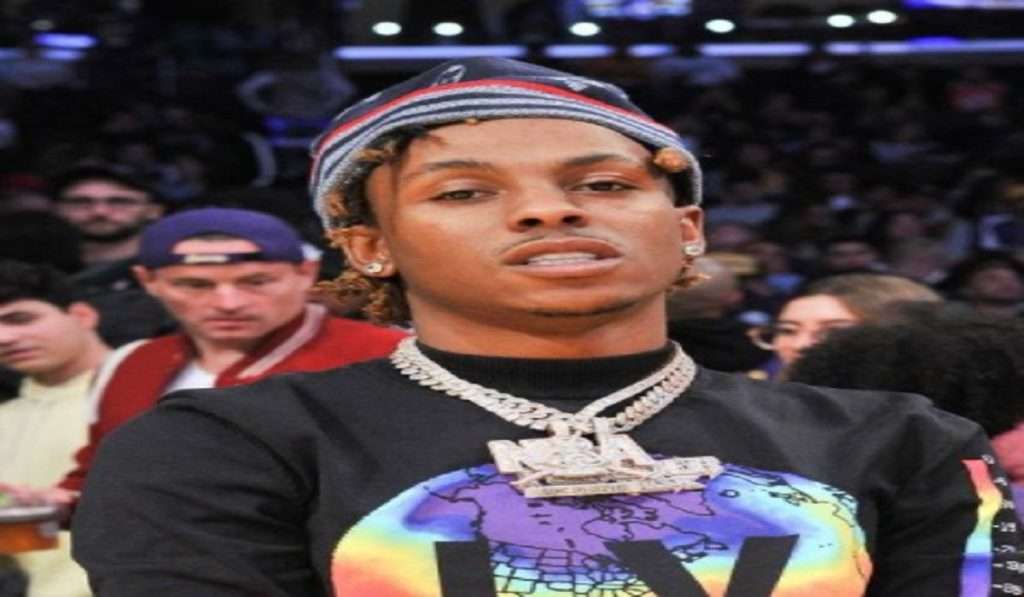 OnlyFans Girl Maya Bijou dissed Rich the Kid for disrespecting women on OnlyFans.
RichTheKid asked the question "Would you date a girl with an Onlyfans?", to which Maya Bijou responded saying he wasn't worthy of an OnlyFans girl. Maya Bijou also told Rich The Kid all he does is drop horrible music and disrespect his baby mama.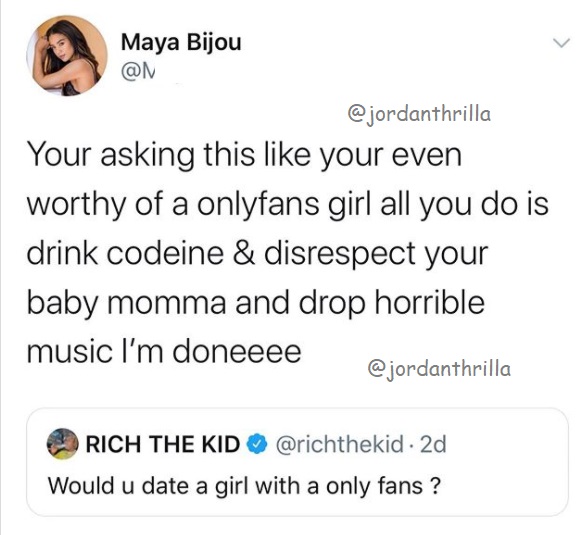 Based on how personal Maya Bijou got her insults towards Rich The Kid, you can tell she felt he was talking down on women on OnlyFans. Rich The Kid likely asked the question about OnlyFans girls because of Beyonce's verse on Savage Remix.
Maya Bijou the OnlyFans girl told Rich The Kid he makes terrible music and disrespects his baby mama, that's deep. It remains to be seen if he will respond.
Author: JordanThrilla