Cash Me Outside Girl Bhad Bhabie Threatens to Kill Skai Jackson For Talking Trash In Viral Rant Video.
Danielle Bregoli threatened to kill Skai Jackson for talking trash about a dude she was with.
In the viral Instagram Video Bhad Bhabie rants about a dating rumor, and warns Skai Jackson to keep her name out her mouth.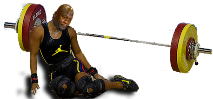 Bhad Bhabie recently got beat down by another social media star named Woah Vicky, so her threat probably won't scare anyone. It's not known whether Skai Jackson has responded to the threat, but surely she will.
Let's hope Bhad Bhabie's mom will discipline her daughter for the foul language and puts her in timeout before she gets in trouble with the law again.
Author: JordanThrilla