CeeDee Lamb snatched his phone from his Trae Young's ex girlfriend during the NFL Draft in a viral video. CeeDee Lamb then death stared his girlfriend after snatching the phone from her.
We noticed later upon further research that CeeDee Lamb snatches the phone from Trae Young's ex-girlfriend.
The way CeeDee Lamb snatched that phone back 🤣 (via @mixeduppasha) pic.twitter.com/zi33F4Lp8L

— Overtime (@overtime) April 24, 2020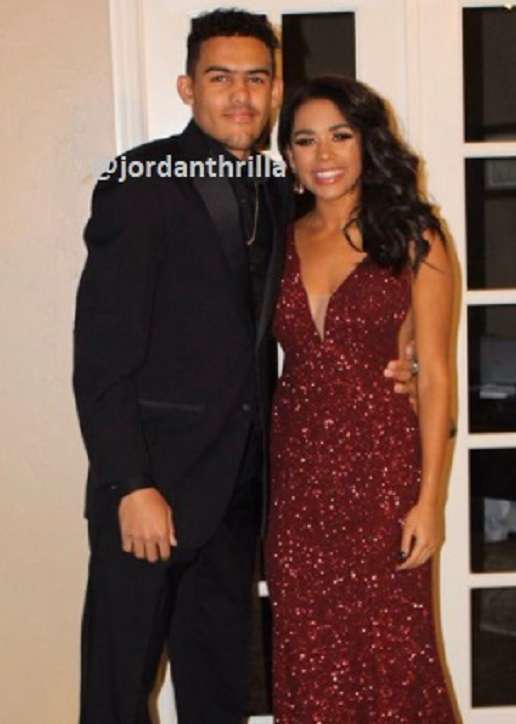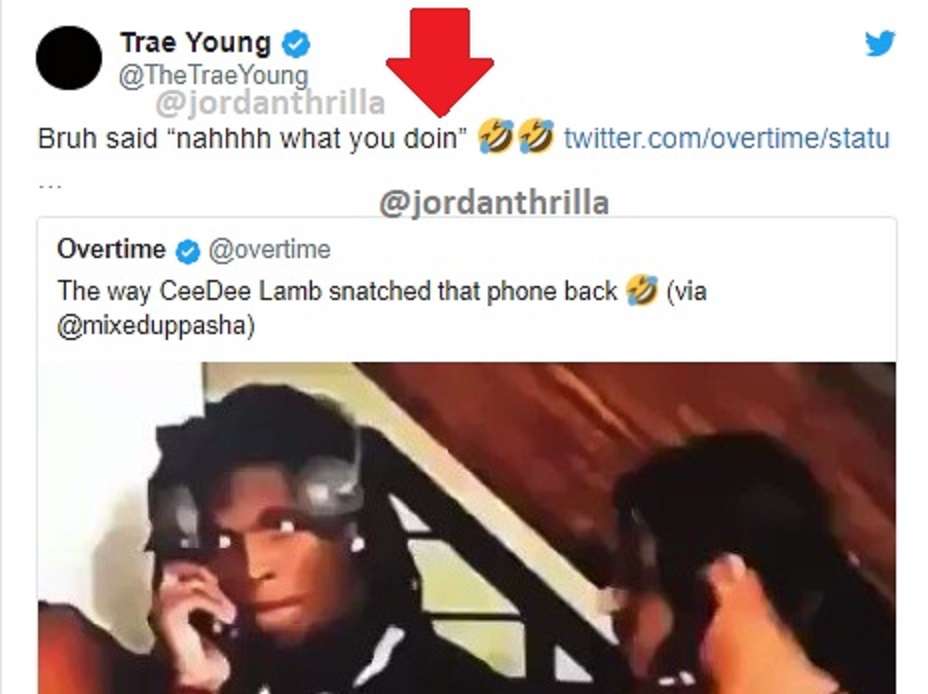 Trae Young responded on CeeDee Lamb taking the phone from his ex-girlfriend saying, "Bruh said nahhhh what you doin" in a tweet reply. It's clear Trae Young may be a little jealous of CeeDee being able to snatch the phone from his former girlfriend.
The most memorable moment from the situation was the death stare CeeDee Lamb gave his girlfriend after taking the phone from her. The way she quickly turned away from his glare told the whole story.
It's safe to say CeeDee Lamb's girlfriend asked him some tough questions after the draft was over about the phone snatching.
Author: JordanThrilla