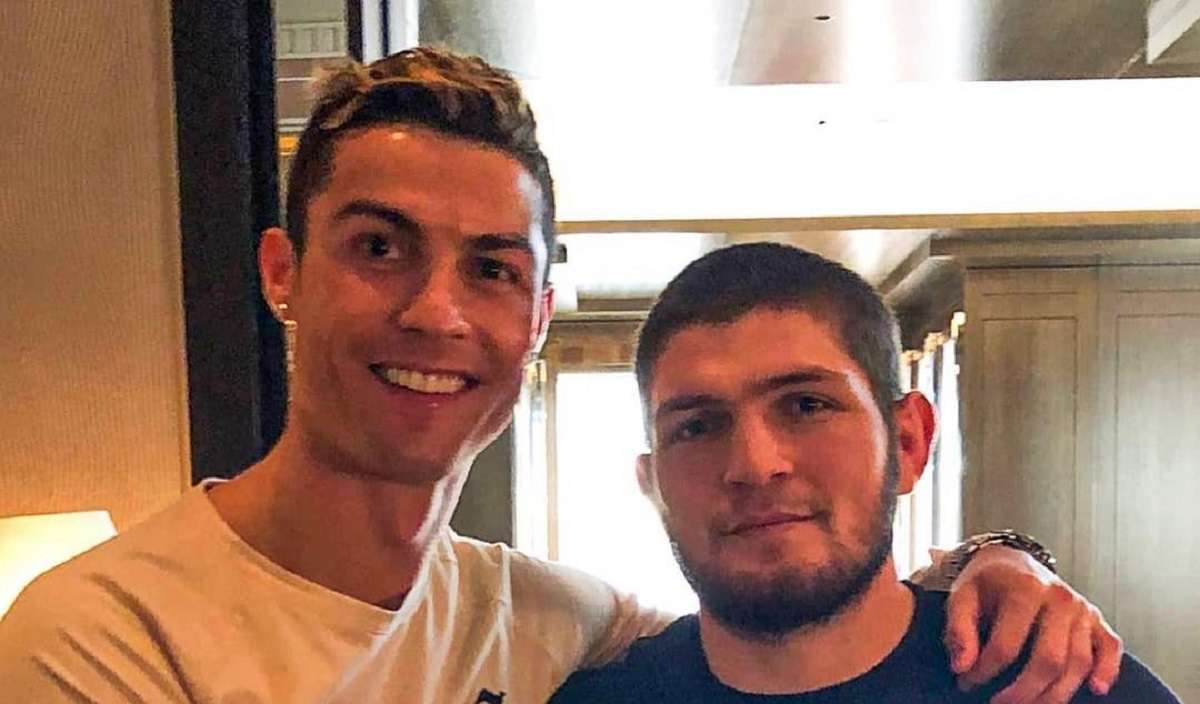 Khabib has fans all around the world, even some that play FIFA soccer. Cristiano Ronaldo congratulated Khabib Nurmagomedov on his final UFC win after he defeated Justin Gaethje at UFC 254.
In a viral Instagram post Cristiano Ronaldo posted a picture of Khabib crying after the fight with the caption, "Congrats bro, your father is proud of you". His message came shortly after Khabib posted an emotional tribute to his father on Instagram.

It seems Khabib has captured the hearts of athletes around the world, because of his honorable image and fighting style. Even his opponent Justin Gaethje told Khabib he made his father proud, like Cristiano Ronaldo did.
Khabib ended his career how most people want to end their career, the best in the business and still on top. Cristiano Ronaldo congratulating Khabib is a "real recognize real" sports moment.
Author: JordanThrilla