Zach Randolph's "I married a hoe" tweet is coming back to haunt him in the worst way, and it may cost him half his fortune. Zach Randolph's wife Faune has filed for divorce, and she wants over $80 Million from him allegedly. When Zach Randolph called his wife a "Hoe" on twitter back in September, he claimed it was hacked.
It appears his Faune may not have bought that story, and decided to end their marriage. Does this mean Zach Randolph was the one cheating? Take a look at the "married hoe" tweet that may have caused Zach Randolph's wife to divorce him.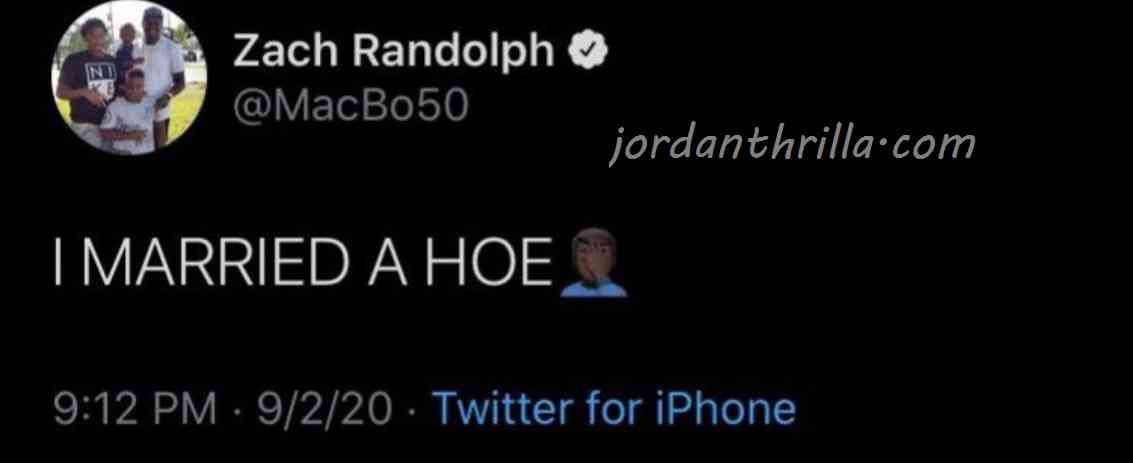 This might be the most confusing divorce situation ever. You would think it would be Zach Randolph divorcing his wife, considering that his tweet said "I married a hoe". However, it's Zach Randolph's wife filing for divorce, which insinuates he is the guilty party.
Back when the tweet first went viral people were hoping Zach Randolph could save his marriage. It appears he wasn't able to. If the rumors are true Zach Randolph's wife Faune is about take HALF from him.
Author: JordanThrilla