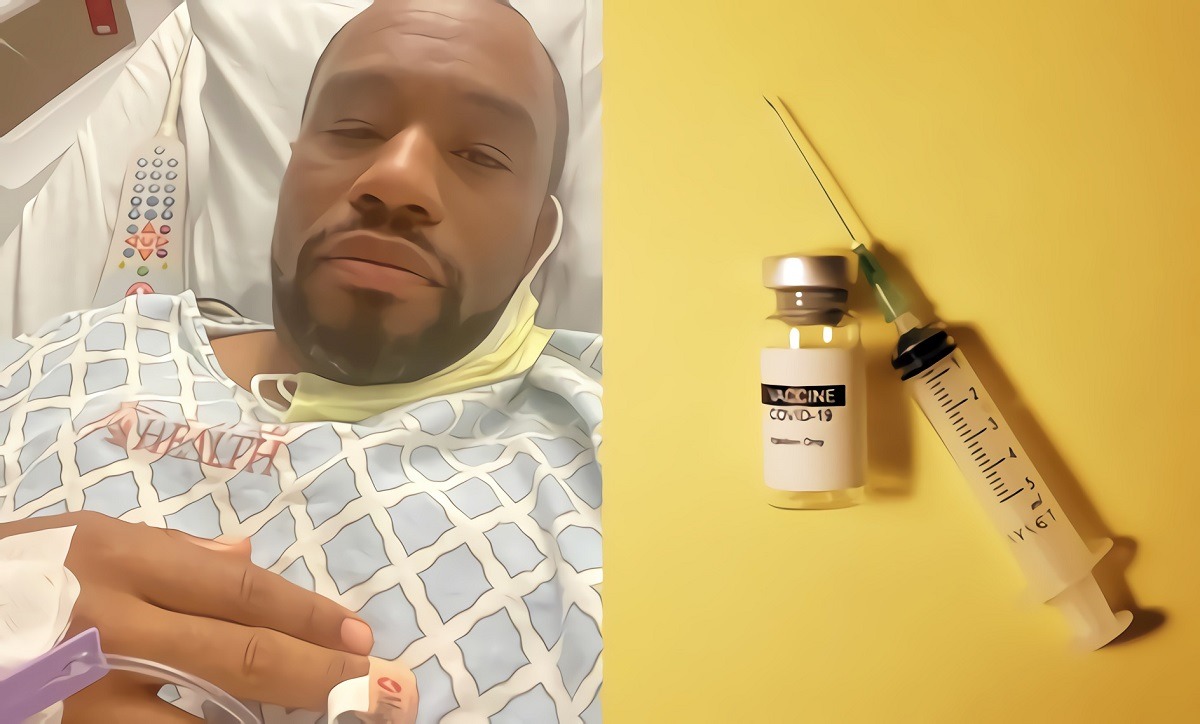 A story of a young healthy man who had a health scare after getting COVID vaccine has people trying to decipher whether the correlation has causation. A full vaccinated man named Marc Lamont Hill suffered a heart attack and blood clots in his lung after taking COVID-19 vaccine, but also after surgery.
Did COVID-19 Vaccine Cause Marc Lamont Hill's Heart Attack and Blood Clots?
According to Marc Lamont Hill's story, he was taken to Temple University hospital shortly after Achilles surgery, and diagnosed with Deep Vein Thrombosis (DVT). This condition led to a pulmonary embolism (blood clot in the lung), which led to a blockage of vital fluids to his heart. Marc Lamont Hill suffered what was described as a "mild heart attack".
Take a look at his full statement about his health status.
Marc Lamont Hill Reacts to Conspiracy Theories of COVID Vaccine Causing His Heart Attack and Blood Clots
Since blood clotting and heart issues are officially recorded side effects of the COVID vaccine, conspiracy theorists began to wonder if the COVID-19 vaccine caused Marc Lamont Hill's heart attack from blood clotting. Several doctors such as Toxicology Doctor Armin Koroknay have detailed how microscopic blood clotting allegedly happens in people who have taken the COVID-19 vaccine.
Here is Toxicology doctor Armin Koroknay explaining how COVID-19 vaccine allegedly changes the way blood cells stick together, causing clotting.
After surgery the chances of developing a blood clot are increased especially in people who have known clotting issues. Theoretically speaking the COVID-19 vaccine could be the beginning benefactor of the cascade of events that needed to take place for Marc Lamont Hill's heart attack to happen.
Although the conspiracy theory sounds plausible, Marc Lamont Hill doesn't believe the COVID-19 vaccine contributed to his heart attack and blood clotting situation. He responded to the Marc Lamont Hill COVID vaccine heart attack conspiracy theories calling them "baseless" claims.
Are the claims really baseless if COVID vaccine has officially listed side effects of clotting and heart issues?
Whether or not the COVID-19 vaccine caused Marc Lamont Hill's heart attack, it's good to know that he is recovering. He's a very lucky man to have survived a scary situation like that. Thank goodness he was in the hands of great doctors at Temple University Hospital.
Author: JordanThrilla Staff