Donald Trump is being accused of murdering his personal assistant Carolyn Gombell 20 years ago. According to the report, in October 2000 Donald Trump allegedly strangled his assistant because he got her pregnant and she threatened to go public with the news. At this point Donald Trump became enraged and strangled her according to the rumor. The person who revealed the information says Donald Trump bribed NYPD Police Chief Bernie Kierik to cover up his crime. Now # JusticeForCarolyn is viral on social media.
Take a look at the tweets below that tell the story behind the alleged murder of Donald Trump's assistant Carolyn Gombel.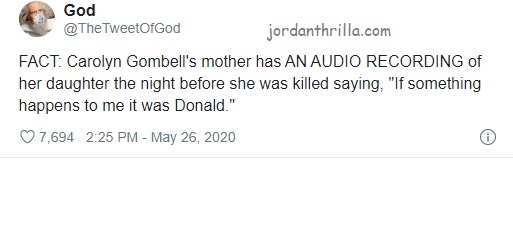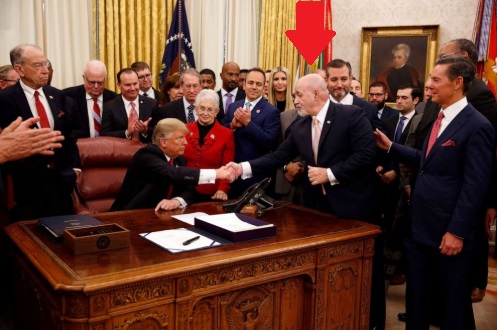 Wow talk about drama in the White house. These allegations could be career altering for Donald Trump if he really did murder an assistant he got pregnant in 2000.
RIP Carolyn Gombell.
Author: JordanThrilla