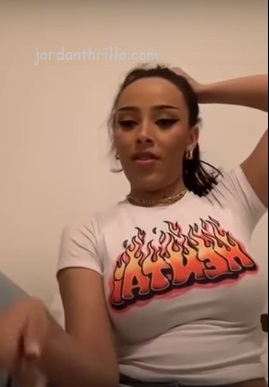 Doja Cat revealed she was a Tinychat Mod during an apology rant about racism on Instagram, Tinychat, and Twitter on IG Live. During the video Doja Cat denied the tinychat chat room she was in was a racist alt-right meeting place. She admits there were racist people in the chat rooms, but vehemently denied it was a alt-right chat room.

Things got interesting when Doja Cat compared racism on Instagram, Twitter, and Tinychat.

You can skip to the 12 minute mark of the video to hear what she said. This is where Doja Cat said she was a Tinychat Mod during that time, but had her moderator abilities taken away. She blamed idle mods for being the reason racism was rampant on Tinychat. Strangely enough she never really addressed why she was in a chat room laughing it up with alleged racists.
It's also important to pay attention to how she said "122 … 122,000" before rolling her eyes in the beginning of the video. Almost like a "don't play me" moment during what was supposed to be a sincere moment.
This was a strange Doja Cat apology rant all around, that never really directly addresses the controversial issues.
Author: JordanThrilla