Doris Burke is about to make sports history, but people are very angry Doris Burke was put on ESPN Radio to make it happen. NBA announced Doris Burke will call NBA Finals and Conference Finals on ESPN Radio. In doing so, Doris Burke is the first woman ever to be a game analyst on radio or TV during NBA finals or Conference finals.
However, a lot of people aren't happen that NBA put Doris Burke on ESPN radio, instead of giving her chance on TV. When you think about it that way, it seems NBA is disrespecting Doris Burke by giving her a secondhand promotion.
Take a look at some of the angry reactions people had when they heard Doris Burke is the first women ever calling the NBA Finals and conference finals on ESPN Radio instead of ESPN on TV.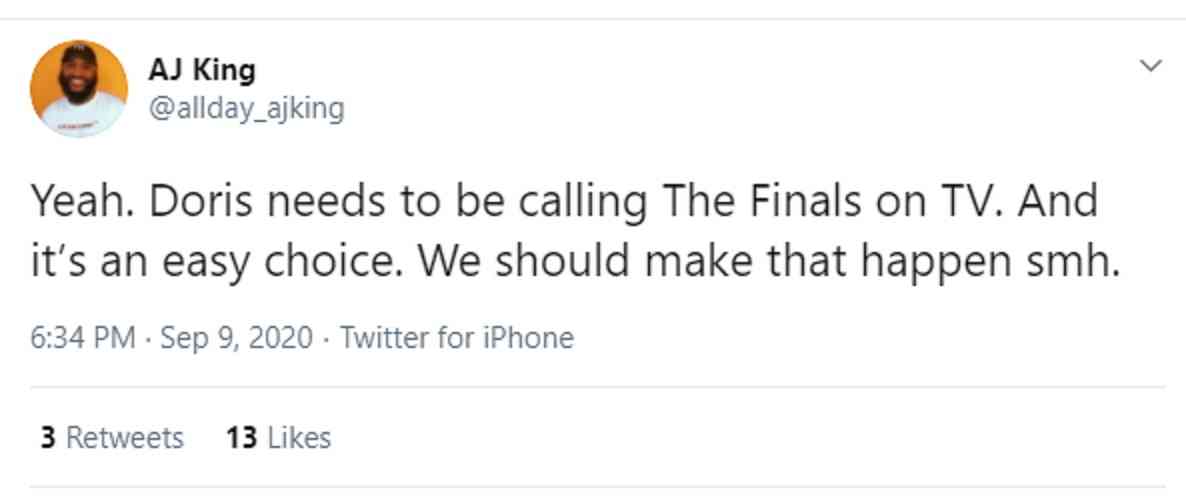 As you can see people are very unhappy that ESPN put Doris Burke on ESPN radio. It's almost like they're saying we still can't have a woman calling games on TV during the conference and NBA finals.
There aren't many male dominated sports where you see a female analyst on sideline calling games. Doris Burke is the rare case where she has captured the hearts of both men and women who love the game of basketball. Everyone respects what Doris Burke has to say about basketball, even though she's a woman. Most people prefer to hear her voice breaking down NBA games, rather than her male counterparts. She is truly breaking barriers.