Drake allegedly blocked the release of a Pop Smoke track dissing him. The Drake diss track "Paranoia" featuring Pusha T was seen on the tracklist for Pop Smoke's new album, but when it was released it mysteriously was removed. Pop Smoke's album was released by Republic Records which is the same label Drake works with now under UMG group.
Take a look at the original tracklist for Pop Smoke's album that included the Drake diss track.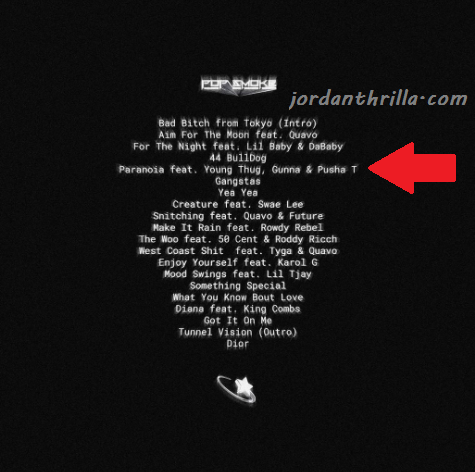 Pop Smoke's manager even bragged about the track being on the album with a viral video.

Once Pusha T's verse leaked from the "Paranoia" track dissing Drake, he realized entire song was aimed at him and allegedly had it removed from Pop Smoke's album. This is only a rumor at the moment, but the song definitely is not on Pop Smoke's album anymore. What other reason could there be for it being removed with short notice?
It's not far fetched that Drake blocked the Pop Smoke diss track from being released given how emotional he is about stuff like this.
Author: JordanThrilla