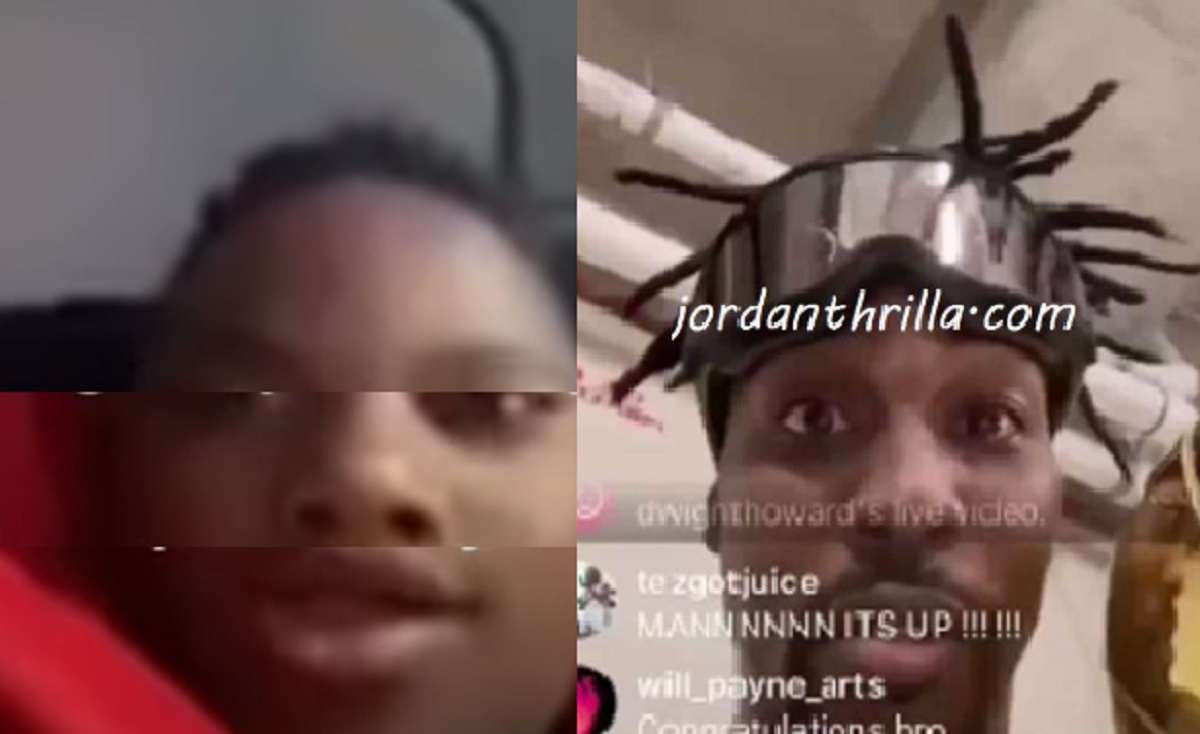 Dwight Howard won a championship a few weeks ago, but his personal life seems to be getting worse after his 12 year old son let the world know he hates his dad. Dwight Howard's 12 Year Old Son exposed Dwight Howard for being a dead beat cheating dad in a viral rant video.
As the footage begins Dwight Howard's son says "Hi Dad, I don't feel you're a great dad at all, you never talk to me, you always take my new phone away from me and never give it back. You don't call me, and try to lie about trying to call me…".
Take a listen to Dwight Howard's 12 year old revealing he hates his dad Dwight Howard.

Just a few days ago Dwight Howard got cursed out by Shaq just for celebrating his Lakers championship too much. Now he has his 12 year old son exposing him as being the worst sports father ever, and saying he hates him on social media. It seems Dwight Howard getting his basketball career back on track, threw off his personal life again.
Let's hope Dwight Howard can reconcile with his son, and mend their relationship. Dwight Howard told people to never give up after Lakers won the finals, and he should never give up on trying to be a better dad for his son.
It's sad to know Dwight Howards 12 year old son hates his dad Dwight Howard.
Author: JordanThrilla