Eric Gordon screaming like Zelda in Ocarina of Time on N64 when he drives to the rim against OKC Thunder is going viral. NBA players make all kinds of noises when they drive to rim to try and bait the referee into calling a foul, or because of the physical force they are exerting.
Eric Gordon makes the same sound Zelda did in Ocarina of time on N64.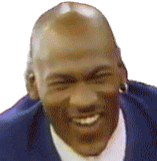 Eric Gordon is 7-37 from three in the Rockets vs OKC series, so driving to the rim has been his main way of scoring. He has also taken a lot of free throws just off the strength of his Zelda scream on drives to the rim. We included some old tweets to show that Eric Gordon's ridiculous screams on drives to rim is nothing new, but Eric Gordon sounding like Zelda started during this series vs OKC.
Who knows maybe Eric Gordon brought an N64 to the Orlando Bubble and got inspired while playing Ocarina of Time.
Author: JordanThrilla