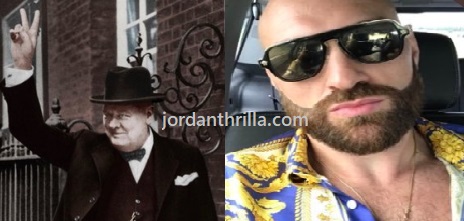 Fans turned on Tyson Fury after he endorsed racist Winston Churchill in a viral tweet. Tyson Fury paid homage to Winston Churchill to call out Boris Johnson, but offended a lot of people because of his very racist past. In fact, Winston Churchill set up a concentration camp in Kenya where many black people where tortured and murdered in 1952.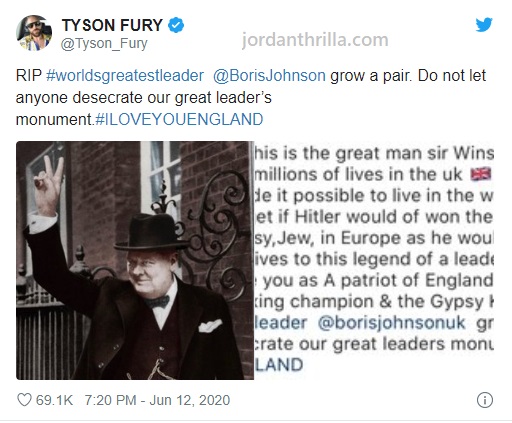 As you can see in the video above around 1:19 mark, protesters have defaced the Winston Churchill statue many times and call for it to be taken down. Tyson Fury is definitely going to lose a lot of fans for pledging allegiance to the racist Winston Churchiill.
His rematch vs Deontay Wilder will have a whole new meaning for people when they remember Tyson Fury likes Winston Churchill.
Author: JordanThrilla