"Female Nas Stans" Goes Viral on Social Media.
Female Nas Stans is a trending phrase on social media that highlights prominent female figures in Hollywood and Music that are avid Nas fans. People posted there favorite Female Nas Stans across Twitter and Instagram.
Many people don't know Nas has a strong female fanbase.
Here where some of the coolest Female Nas Stans we saw posted on social media.
We Thought Lala rapping a Nas verse to prove she is a stan was interesting.
Tedra Moses saying she wrote her biggest hit for Nas show she's probably his biggest stan across all demographics.
Solange saying Nas is better than Jay Z proving she's a stan was cool as well. However, she did slap Jay Z in an elevator, she was possibly being slightly biased.
Amy Winehouse wrote Me and Mrs Jones about Nas, she was huge Nas stan. Some people may find that surprising given her musical background is so much different.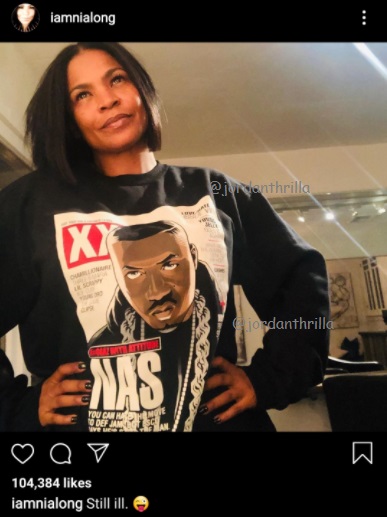 Nia Long is Nia Long, so when we saw she was a major Nas Stan we just had to include her. She's a legend in Hollywood, probably most remembered for her role as Will Smith's girlfriend on Fresh Prince of Bel Air.
With the phrase "Female Nas Stans" going viral, it's easy to see he has them everywhere from all types of backgrounds.
Author: JordanThrilla