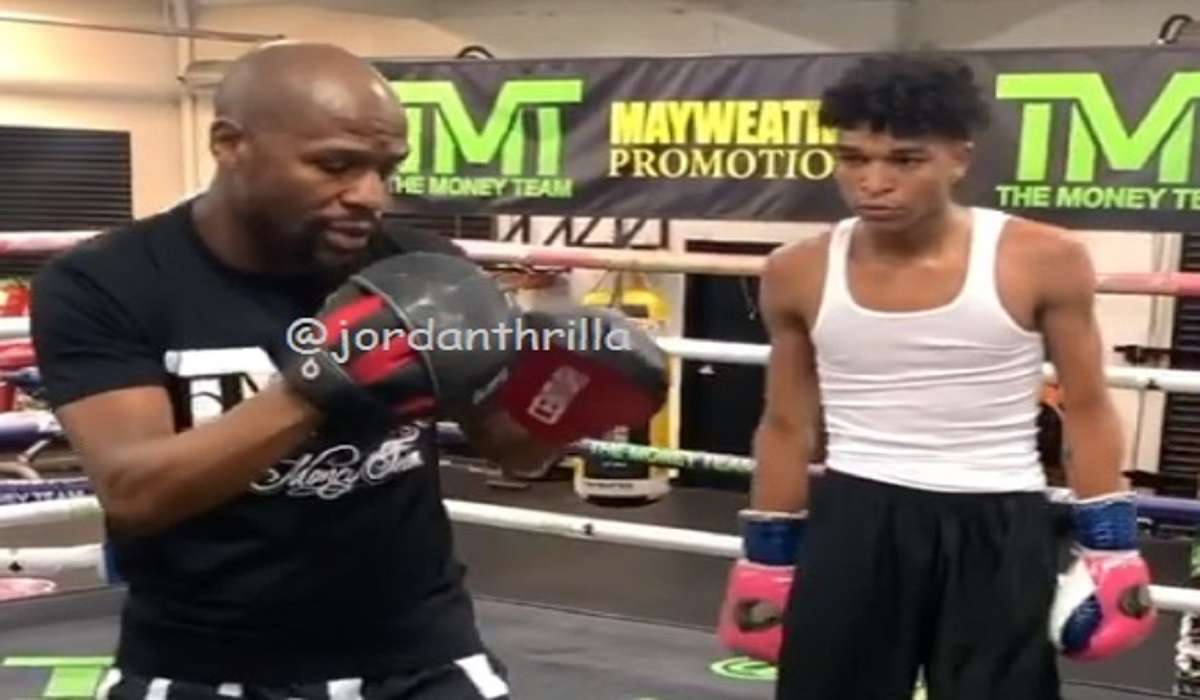 Floyd Mayweather Disowns His Daughter Yaya In New Boxing Training Video With His Son. Floyd Mayweather responds to his daughter Iyanna stabbing NBA Youngboy Baby Mama.
Floyd Mayweather subliminally disowned his daughter Iyanna in a new video with his son. The caption of the video, tells the whole story. This was Floyd Mayweather response to his daughter Yaya catching a stabbing charge.

It's clear Floyd Mayweather is now focusing on raising his sons right. This video and comment leads people to believe, Floyd Mayweather thinks his daughter is a lost cause.
The old saying goes that a "family that prays together, stays together", so let's hope Floyd Mayweather and Iyanna can pray together and mend their relationship.
Author: JordanThrilla