A Gender Reveal Party at El Dorado Ranch Park caused a mass wildfire leading to emergency evacuations across Yucaipa, California. Police released a statement confirming that a smoke generating pyrotechnic device used for a gender reveal party started the El Dorado fire. This was the second time in the past two years a gender reveal party started a wildfire in California.
Footage was seen of the massive El Dorado fire tearing through Yucaipa, on the same day they had record breaking temperatures. It was the perfect combination of dry air and heat, that would make a wildfire thrive. The California Department of Forestry and Fire Protection said the El Dorado wildfire spread from the park to Yucaipa Ridge between Mountain Home Village and Forest Falls.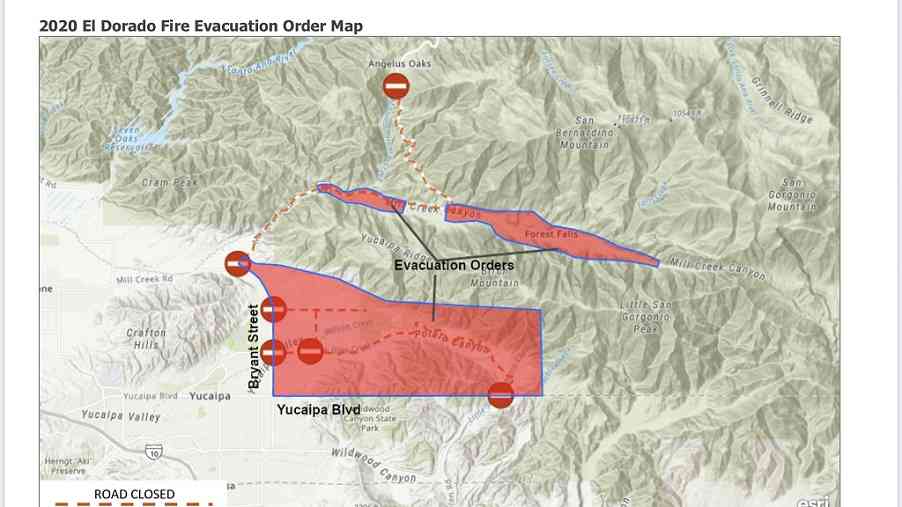 Naturally, people are very upset that the cause of a wildfire in Yucaipa was a gender reveal party. The area has very dry grass, which should of made it obvious using pyrotechnics wasn't a good idea. When you take into account the same thing happened only a few years ago, you have to wonder how the same mistake could be made again.
In California you can be held financially and criminally responsible for starting a fire due to negligence, so the people at the El Dorado Ranch Park gender reveal party might be in some serious trouble.
Author: JordanThrilla