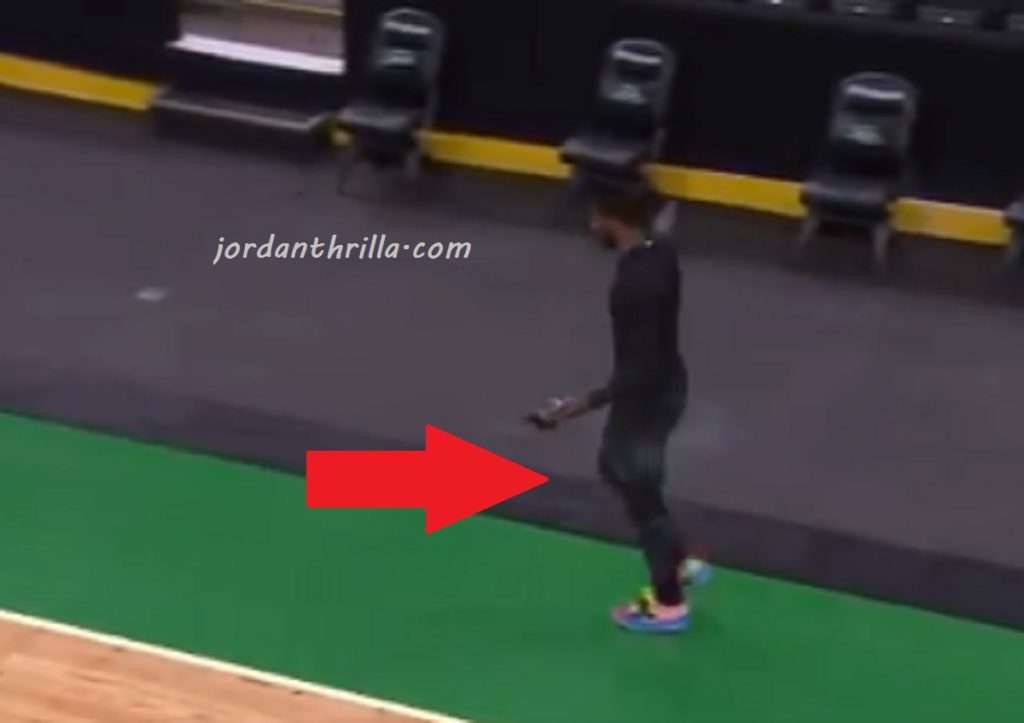 Kyrie Irving is brand new person this season who is introducing many new things into post and pregame rituals. First it was the media blackout, now Kyrie Irving is doing sage burning rituals.
Before NETS final preseason game Kyrie Irving's sage burning ritual was done to possibly expel demons at Boston's Arena. In this case he might be expelling the demons of his past from when he destroyed the Celtics franchise.

The last time Kyrie Irving played in a Boston jersey he had the worst game of his career, and managed to make a great Celtics team look like a non contender. The entire season the team played better whenever he wasn't playing, and much worst when he was available. He was also a distraction off the court with self centered issues.
The Kyrie Irving sage burning ritual may be the last step in his battle to start afresh this season. Hopefully it helps him find peace.
Author: JordanThrilla