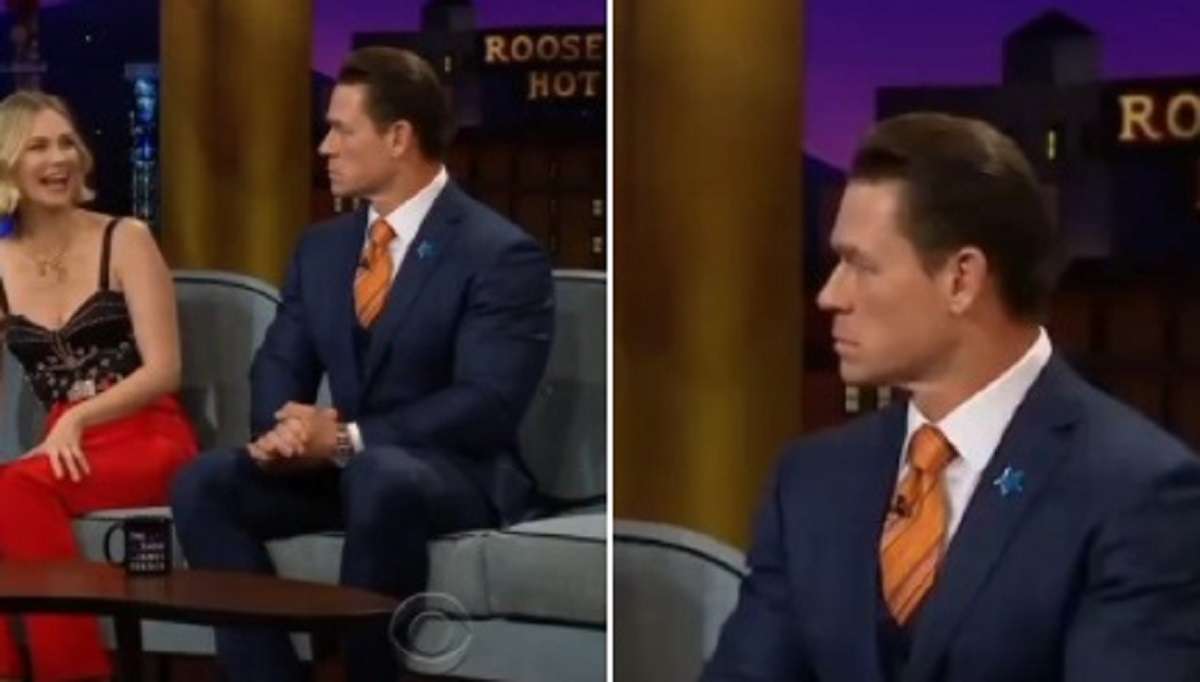 John Cena was not happy when January Jones revealed she didn't know who BTS is. John Cena who's favorite BTS members are RM and J-Hope, is an avid K Pop fan.
As you'll see in the footage below John Cena death stared January Jones, because she didn't know who BTS was during their interview on the Late Show. The incident was strange, because BTS is the most popular music group on the planet earth despite South Korea being a small country.
Their music has transcended the international barriers. Take a look at the funny moment.

When January Jones found out that John Cena was a diehard BTS fan he had one stern message for her, "You're Lucky".
He was likely referring to her being lucky that he kept his cool while she completely disrespected the biggest music group in the world.