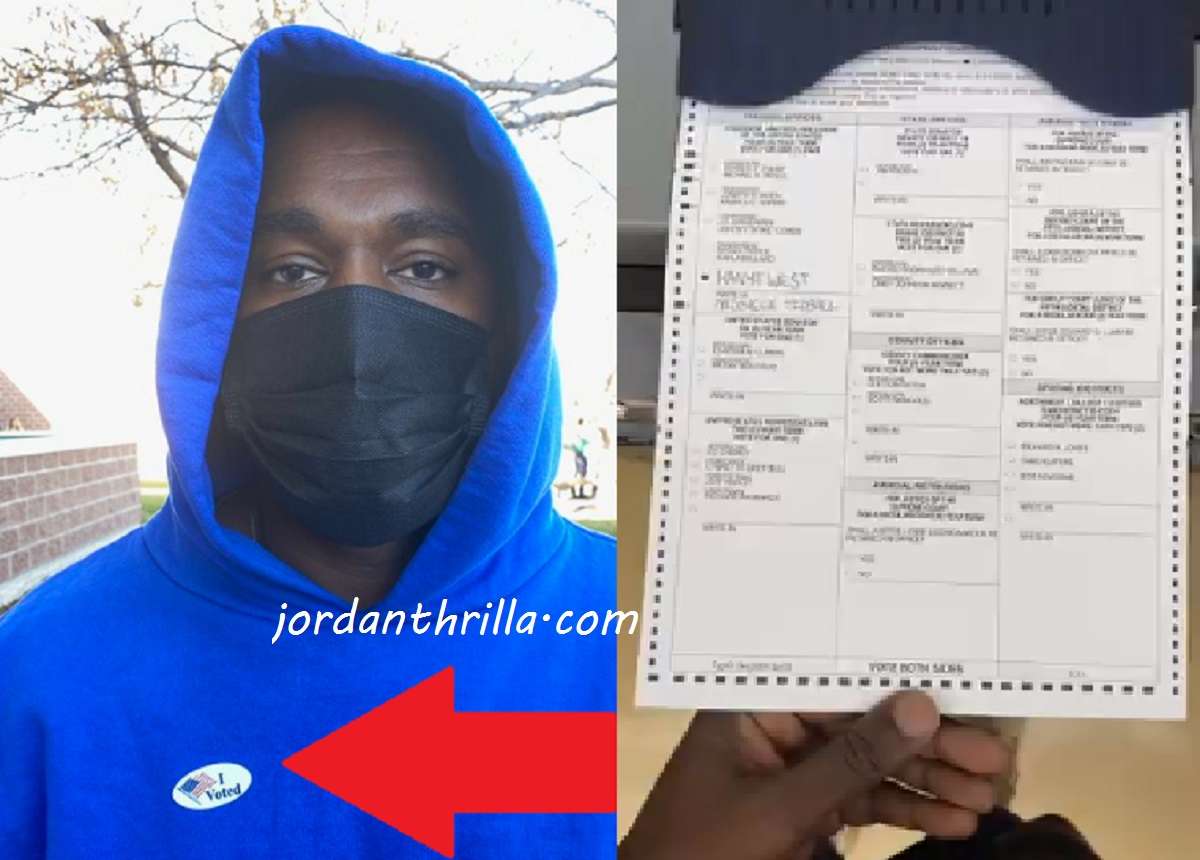 Kanye West is hoping for miracle on voting today, and he reminded people again that he is serious about becoming President. Kanye West showed his first voting ballot ever in a viral video, and sent a powerful message to his fans.
Today was the first day Kanye West ever voted in his life, and of course Kanye West voted for himself. In caption of the video Kanye West wrote "The first vote of my life We are here to serve We pray for every servant leader in the world". Kanye West showed the ballot where he wrote his name, and put it into a scanning machine.

Kanye West has done the impossible before, but to pull of an election upset in the current "Two Party" system would be almost beyond impossible. The interesting thing is the fact that Joe Biden and Donald Trump got more support from the hiphop community, than Kanye West.
However, Kanye West is the only candidate that doesn't have any racist history, and the only candidate that was 100% honest during campaign speeches. Kanye West is also the only candidate that show true emotion during a campaign speech.
Kanye West's showing his voting ballot, on the day Kanye West voted for the first time was legendary. Kanye West will be able to say he was the first rapper to legitimately run for president, no matter who wins the election today.
Author: JordanThrilla