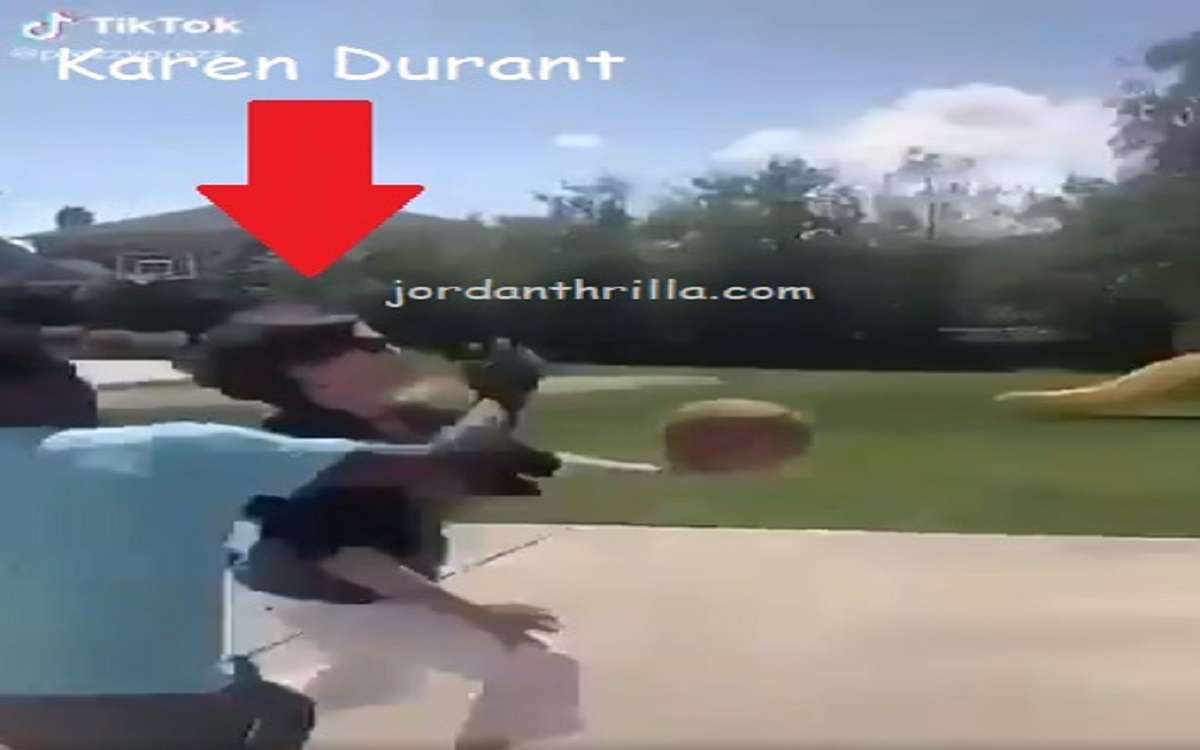 Karen Durant is viral after a TikTok video doing an incredible dribble move on a high school basketball player. If you didn't know, Karen Durant is a middle aged white lady that secretly has basketball moves like Kevin Durant in his prime.
Karen Durant catches athletes off guard who think she can't school them on the basketball court.

Even Stephen Curry would be impressed with Karen Durant's behind the back crossover move. The English she put on the ball to get the layup off without getting block was incredible too. Since she has virtually no lift, she is relying on pure skill.
There aren't too many people that stand a chance against Karen Durant on a neighborhood basketball court. The high school player in this video found that out the hard way.
Author: JordanThrilla