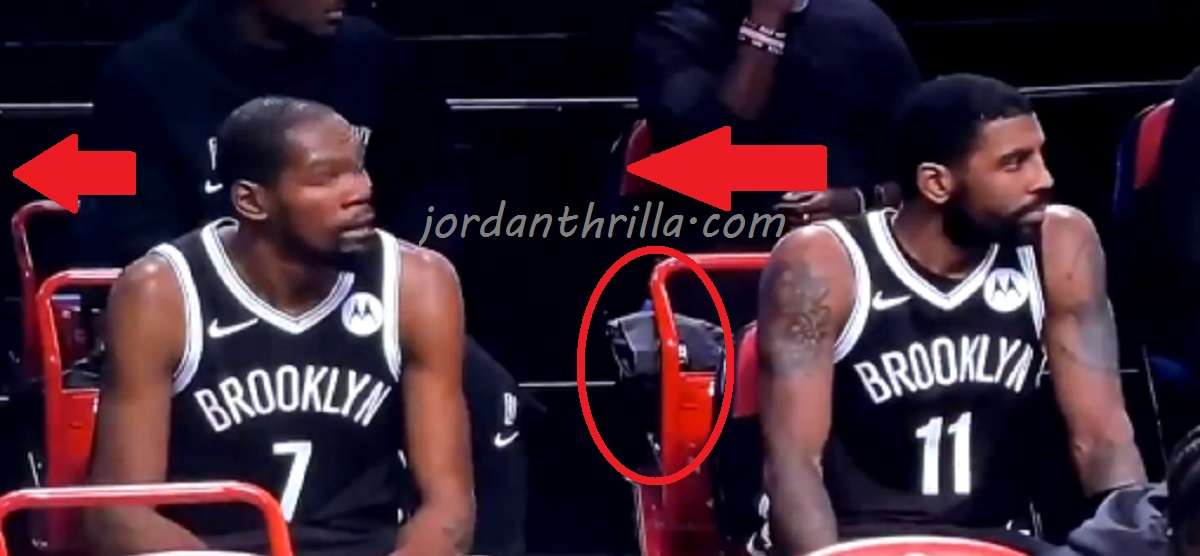 Kevin Durant and Kyrie Irving took the floor for the first time together today, but they are already syncing perfectly off the court. Kevin Durant and Kyrie Irving in sync with each other as they turned their heads during Nets vs Wizards is going viral.
Video footage shows Kevin Durant in Sync with Kyrie Irving as they turn their heads at the same time and speed. It looked like a scene out of the Matrix on Live TV.

Some people have dubbed them the "Emo Brothers" due to their emotional incidents, but perhaps the "Matrix Brothers" is more proper after this incident.
The Kyrie Irving and Kevin Durant in sync moment was so incredible, it even ended in sync on their second head turn. This might be strangest first moment of a new era in the NBA.
Author: JordanThrilla