Is Lamarcus Aldridge signing with Lakers? According to Shams Charania Lamrcus Aldrige is leaving the Spurs team.
The shocking announcement came after he and Gregg Popovich agreed to mutually part ways. Spurs will help him find a new destination where he can compete for a championship. In recent games Lamarcus Aldridge was seen coming off Spurs bench, and it was clear he didn't fit their new run and gun style of play.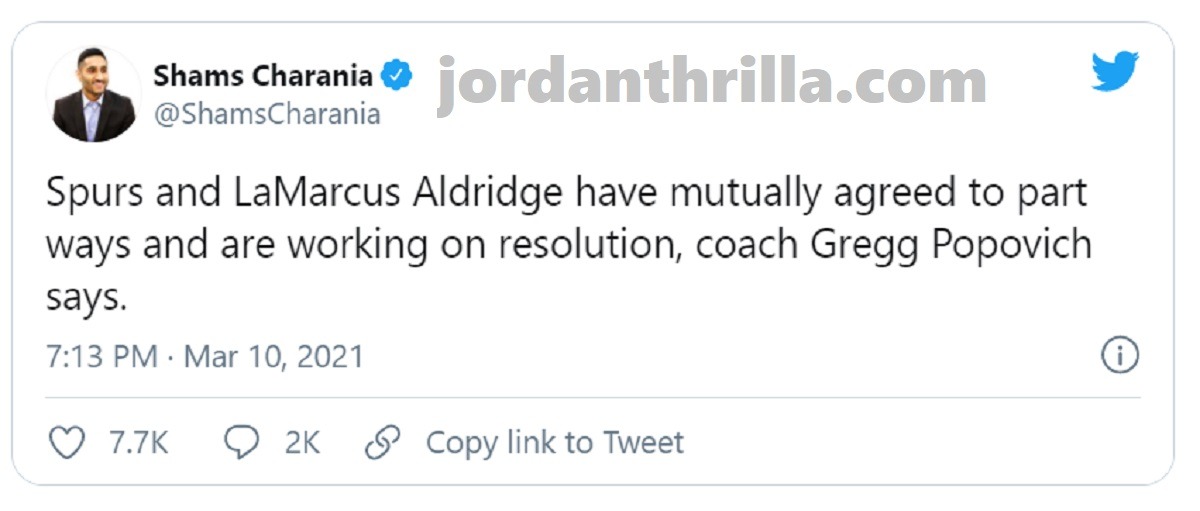 There are many destinations that would fit his style of play perfectly, but few that would allow him to compete for a championship. Some teams that come to mind are Suns, Celtics, Clippers, and Sixers. However, there is a strong belief Lamarcus Aldridge will sign with Lakers, because he would wreak havoc in the pick and roll with Lebron.
If that happens the Lakers will be happy they didn't get Blake Griffin, because Aldridge is a much better player.
Author: JordanThrilla