Legs of Worker's Dead Body Exposed on After Tarp Falls from Hard Rock Casino Collapse Site.
The city of New Orleans is viral, after the legs of the man they "can't find" in the Hard Rock Casino rubble was exposed, after the tarp covering his body blew away.
At first glance it's hard to see the legs of the dead body, but on closer look you can see them clearly.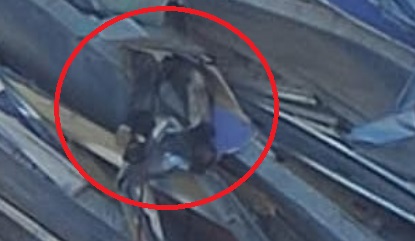 Reports say that the man's body was left there because it would be too dangerous to move the rubble at the moment. However, a lot of people disagree with that sentiment and are blaming the city for poor management.
One thing is for sure, it's not everyday you can walk by a building collapse site, and see the legs of a dead body in plain sight.
Author: JordanThrilla