Marcus Morris called Luka Doncic a cry baby for complaining about him stepping on his ankle in a dirty play. In a vrial statement Luka Doncic said he wouldn't want to deal with player like Marcus Morris due to that play. That's when Marcus Morris responded to Luka Doncic saying "Cry me a river, Clippers in 6".
In other words Marcus Morris called Luka Doncic a cry baby.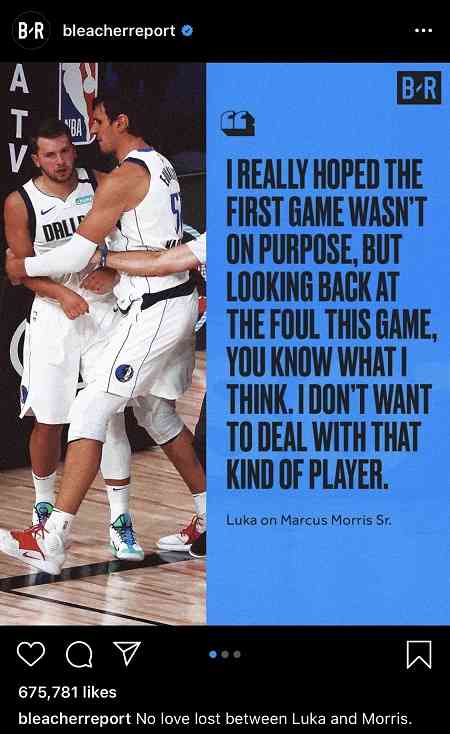 It's hard to understand why Marcus Morris thinks Luka Doncic is cry baby just for complaining about someone trying to intentionally injure his ankle. If Luka had done the same thing to Marcus Morris, all hell would of probably broke lose with him trying to fight over it.
The strangest thing about this is Marcus Morris Sr. is the older than his twin brother, but seems to be the one that can't control his temper on the court more often.
Luka Doncic will likely come back a much tougher player next year after going through extreme physical plus mental punishment from Marcus Morris and Clippers.
Author: JordanThrilla