In the NBA there are team managers who care, and team manager who TRULY care. Mark Cuban is one that truly cares. In a viral photo Mark Cuban revealed a drug free Delonte West riding a horse in drug rehab.
When he said he was going to help Delonte West, Mark Cuban really meant. The drug free Delonte West already looks like a new man, take a look.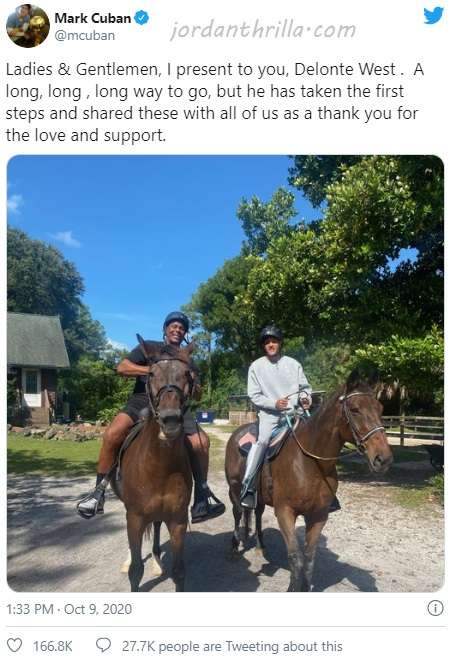 This is one of the best feel good stories in the sad year that is 2020. Last year videos of Delonte West homeless and beaten where circulating, it didn't look like he would survive much longer on the mean streets of Dallas. Fat forward months later, and a drug free Delonte West is riding horses in rehab with a smile on his face.
If this story has perfect ending it might be Delonte West signing a contract with Dallas Mavericks, even if he doesn't actually play a game. Give that man a 10 day contract if he completes the drug rehab.
Congratulations to Delonte West on his success in drug rehab so far, and big ups to Mark Cuban.
Author: JordanThrilla