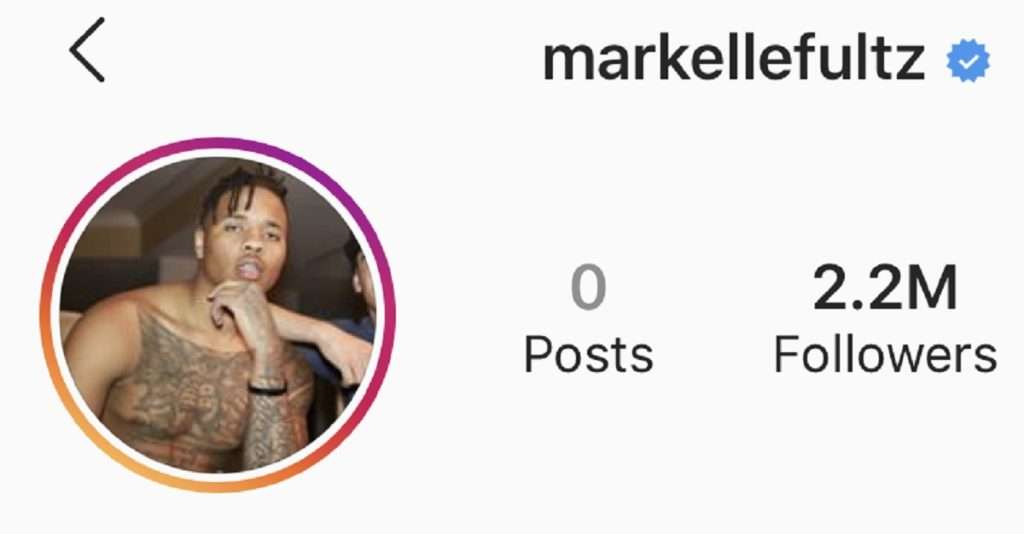 Say it ain't so, say it ain't so. It's seems like Markelle Fultz has finally reached the tipping point. In a shocking turn of events, Markelle Fultz suddenly unfollowed everyone he follows on Instagram then proceeded to delete all his pictures and photos. People are wondering what this might mean?
Just about a week ago, everything seemed fine. We even saw a viral video surface of Markelle Fultz at the gym, and his jumpshot looked magically completely fixed. Most people thought he had finally turned the corner, and defeated his case of amnesia.
It's possible that he may have deleted all his pictures and unfollowed everyone on IG because he wanted to start over fresh and become completely focused. If that's not the case, we can only hope Fultz defeats what ever he is going through now.
Markelle Fultz was formerly the number 1 draft pick, that people were touting him as the next best thing. Then he got to the NBA nd had a pretty good summer league debut, but at some point between Summer league and the beginning of his first NBA season he seemingly forgot how to shoot.
It was like in Space Jam when Michael Jordan lost his basketball abilities. Ever since then it has been a roller coaster of ups and downs for him, which ultimately led to the Sixers saying enough is enough and trading him to the Magic.
Author: JordanThrilla