Miley Cyrus says Women are only Gay when they can't Find a Good Man. During a recent Instagram Live Video, Miley Cyrus said that Women are lesbian only because they can't find a good man. Miley Cyrus can be seen taunting gay lesbian women by saying "Don't give you'll find a good man out there one day".
Naturally woman have reacted with anger on social media such as the tweet below: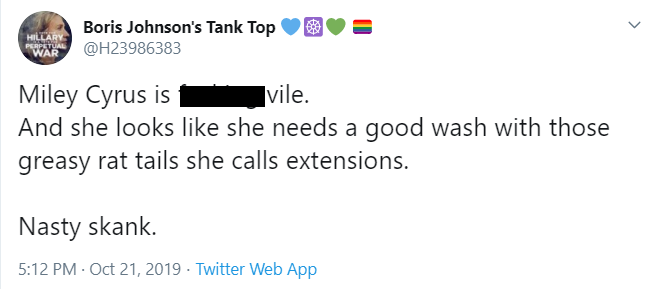 Miley Cyrus is going to have to do a lot of explaining to win back the fans she may have lost with her comments on Instagram Live. The backlash these comments could cause could be massive.
Author: JordanThrilla