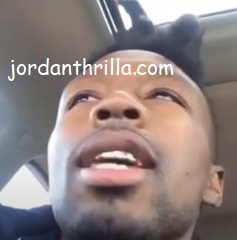 NC rapper Lil Murden said people should kill Tekashi 6IX9INE family. In a viral video, Lil Murden tells people to go after Tekashi69 family, instead of trying to get him. He then says "go kill his kids, mom, and baby mama. He took your family, go take his family

." The comments left some people speechless.

The crazy thing about this is there is probably millions of people out there that share the same sentiment towards Tekashi 6IX9INE as Lil Murden. This is why it was such a big deal when his location got exposed.
Lil Murden telling people they should kill Tekashi69 family is definitely going to stir up a lot controversy. Somethings are better left unsaid, hindsight is 20/20 though.
Author: JordanThrilla