NLE Choppa is making a major career change. In a viral tweet, NLE Choppa announced he will no longer Rap about violence after starting vegetable garden. He claims he wants to only spread positivity and wake people up. He promised to still make hit records, but will no longer have lyrics about violence.
Take a look at NLE Choppa saying he won't rap about violence anymore and his vegetable garden.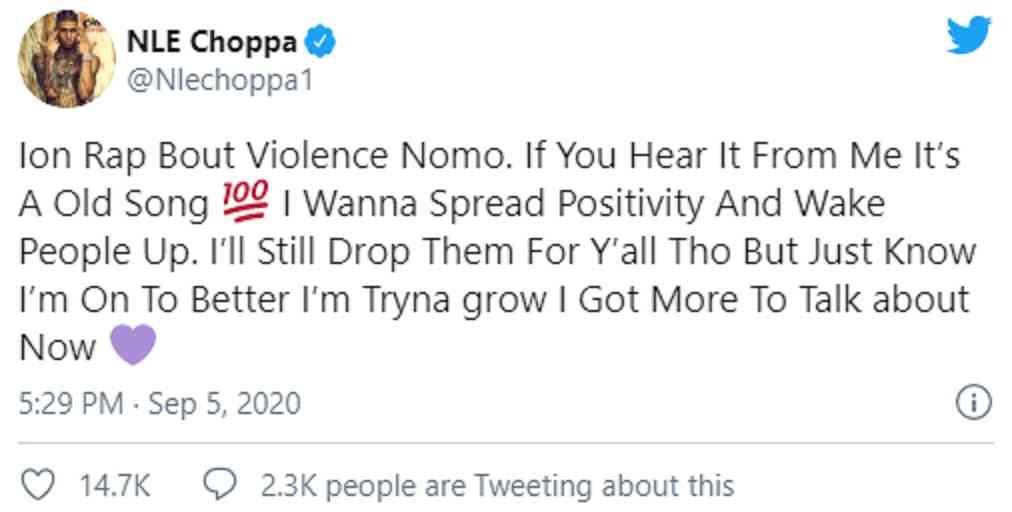 NLE Choppa has become a different person since Twitter banned him recently. It all started when he got his twitter account back, then posted video of his new garden full of delectable vegetables and fruits. Now only a few days later NLE Choppa is no longer rapping about violence.
Who would of thought getting banned from Twitter for one day could change someone's life. Kudos to NLE Choppa for no longer rapping about violence. Let's hope he keeps his word.
Author: JordanThrilla