Noname dissed Beyonce for exploiting African culture in her new "ALREADY" music video. Based on her comment Noname feels Beyonce is using African imagery for clout and money. It seems she feels Beyonce is just trying to be trendy, and doesn't really uplift African people.
In particular Noname says Beyonce is "draping African aesthetic in capitalism", which would be fraudulent if true.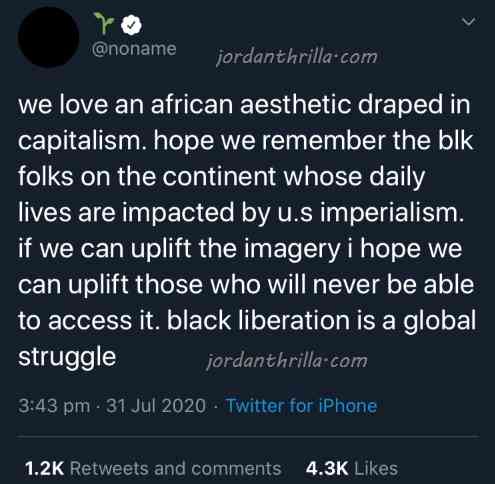 Noname is never afraid to speak her mind, even when it comes to calling out the powerful Beyhive. Noname called for people to remember the people on the African continent who lives are affected by US Imperialism. She then reminded people the black liberation is a global struggle.
In essence Noname is saying Beyonce is being "pro black" just to be trendy and make money off the imagery. Ironically, Jay Z was accused for doing the same thing with the NFL situation. Is Noname right?
Author: JordanThrilla