Retired Antonio Brown got suspended by NFL for eight games, making sports history. AB is the first NFL player ever to get suspended even though he's already retired. On July 20 Antonio Brown announced his retirement, now 11 days later NFL is announces Antonio Brown is suspended for eight games.
This means Antonio got suspended on his day off.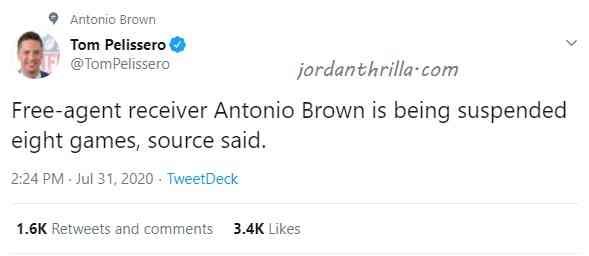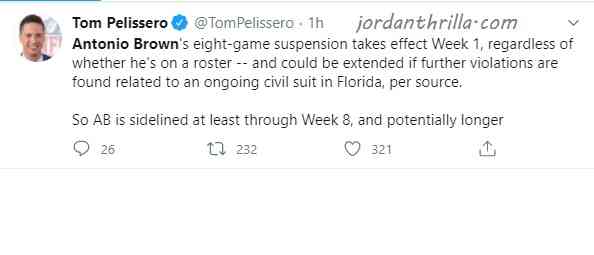 It's not clear what incidents NFL is focusing on, but it was confirmed they aren't related to his Civil Suit in Florida. However, NFL allegedly stated the findings in the Civil Suit could add more to the suspension.
If Antonio Brown decides to end his retirement and return to the NFL, he's going to have wait at least eight weeks from the date the season starts. The NFL seems to be making sure AB doesn't return to the league.
Author: JordanThrilla