"Lemon Pepper Lou" is viral thanks to Shannon Sharpe. On another great episode of Undisputed, Skip Bayless was throwing out corny nicknames for Lou Williams, when Shannon Sharpe said "Lemon Pepper Lou" saving the day.
Lou Williams ordered Lemon Pepper wings from Magic City in a viral photo with Jack Harlow. In that moment "Lemon Pepper Lou" was born.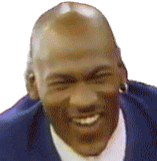 Currently Lou Williams is on 10 day quarantine, so he'll miss the Clippers first few games. It's clear they really need his scoring after how they lost to the Lakers. Kyle Kuzma wouldn't have locked up Lou Williams the way he did Kawhi Leonard.
Fans are patiently awaiting to see if "Lemon Pepper Lou" performs at the same level as "Sweet Lou".
Author: JordanThrilla