Pau Gasol playing with Kobe Bryant's daughter Capri at Vanessa Bryant's house is going viral. The pictures will make you happy, but you'll likely be holding back tears as well. Pau Gasol has Tea time with Kobe's daughter, while sitting in a tiny chair. He was likely telling her some funny stories about the Lakers days, and how great her dad was on the basketball court.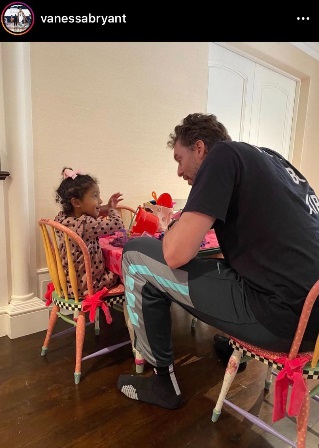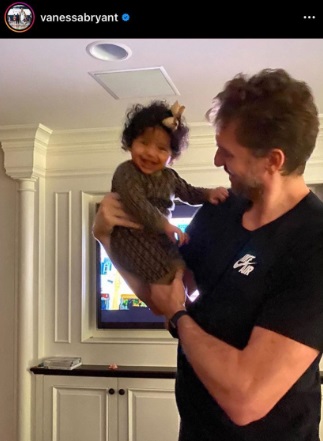 It's still shocking to think that Kobe Bryan is dead, and beautiful moments like these unfortunately remind you of what happened that fateful day. Pau Gasol was arguably Kobe's greatest teammate after Shaq. Even with Kobe gone, Pau Gasol is still being a great friend and making sure to check on his family from time to time.
It's clear Pau Gasol and Capri Bryant are great friends now.
RIP Kobe and Gianna.