Lyrics that seem to reveal 42 Dugg was giving top to pay rent has social media in complete shock. The allegations went viral due to his own words in a new song snippet. Fans think 42 Dugg came out closet on his new track with his bold lyrics.
During the song he was explaining the hardships he went through growing up, and 42 Dugg seemingly admits giving top to his landlord to pay rent bills.
The lyrics where shocking, but it's not clear if he was speaking in the first or third person. It's also possible people are taking what he said out of context. Check out twitter reactions to 42 Dugg giving top to pay rent, and the song snippet in question.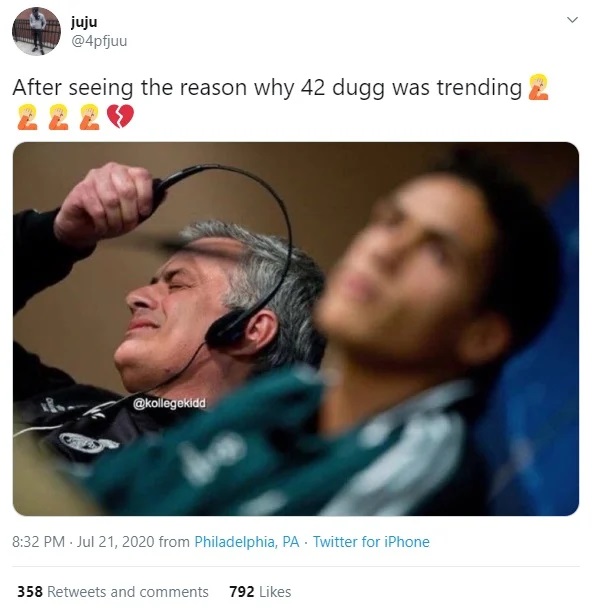 42 Dugg admitting he gave top would be news that no one thought they needed to hear. If someone in 2019 said 42 Dugg would come out the closet in 2020, you would probably say they're lying.
It would be interesting to see if his fanbase turns on him, or accepts that he was honest about his past. There's also the possibility his lyrics are be being misconstrued.