People's reactions to Kanye West's YZY D and TURRELLIENS are going viral. Kanye unveiled the strange shoes on Twitter, then people immediately started to compare them to items in the everyday world. A lot of people think the Kanye West YZY D looks like a vibrator. Other people pointed out how the sneakers look like part of the World Trade Center.
People got real creative when they likened the YZY D to pasta or the skeleton of a fish. Take a look at the hilarious reactions.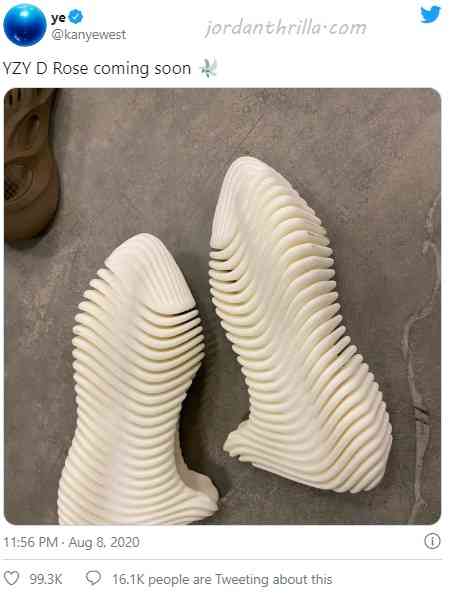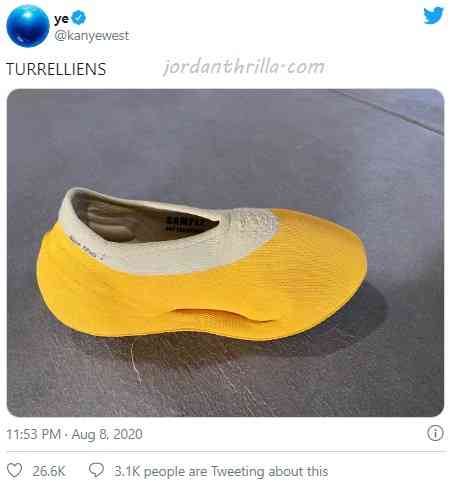 August 9, 2020
August 9, 2020
looks like the thing my mom keeps in her drawer

— Corn 🌟 (@snyyred) August 9, 2020
Skeleton dildo? 💀 pic.twitter.com/ZdAn5I4opf

— 🅑 🅘 🅣 🅒 🅗 (@Bigbadbluff) August 9, 2020
World Trade Center Train Station did that already. pic.twitter.com/66pTlSzxEo

— Eddie (@hypneezy) August 9, 2020
August 9, 2020
YEEZY SLITHERS @kanyewest pic.twitter.com/UxQpG0hU7d

— Religion$$🇸🇩 (@itoldyousofam) August 9, 2020
D Roses knees seeing these shoes: pic.twitter.com/osFPPYRfru

— Rosa Parks' Burner Account (@Rosasburner) August 9, 2020

As sports fans we think the tweet saying Derrick Rose's knees are afraid of YZY D sneakers was the funniest. The one where the person mentions their mom's drawer comes in close second. Kanye West shoe releases usually cause viral reactions on the social media, and that trend continued today.
The question remains will you be purchasing the Kanye West YZY D or TURRELLIENS sneakers? They definitely look comfortable.
Author: JordanThrilla