Raptors Rondae Hollis-Jefferson Almost Fights His Teammate Norman Powell, After He Touches His Head, "I'm not your child".
In life every person has one rule they want know one to break. For Rondae Hollis-Jefferson that is do not ever touch his head.
His teammate Norman Powell found that out the hard way when he took off his hat during an interview.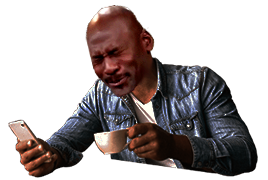 After Powell touched Hollis-Jefferson's head, he got enraged and told reporters "I'm trying to not to curse", while breathing heavily. He then said to Powell, "I'm not your child". He had trouble answering questions the rest of the interview, as all he could think about was his number one rule being broken.
Will this effect the Raptors season? Right now they are 11-4 and looking just as good, if not better than last season when they had Kawhi Leonard. Hopefully this doesn't ruin their excellent team chemistry because they have a great chance of winning the East again this season.
Author: JordanThrilla