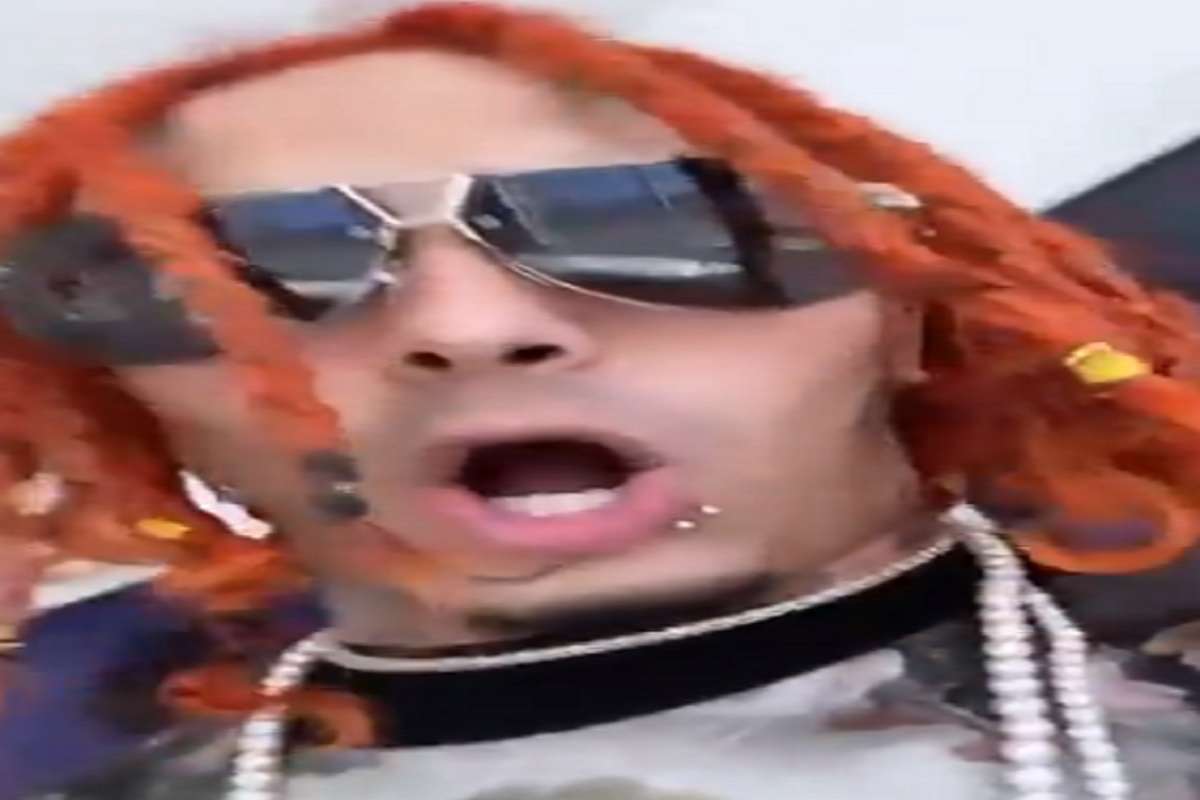 Trump's favorite rapper Lil Pump is back in the headlines, and this time Eminem was his target. Social media is reacting to Lil Pump dissing Eminem by calling him irrelevant in a viral video.
With a pure lack of self awareness Lil Pump said "F*** Eminem. You lame as hell, and no one listens to your old a**". As expected all hell broke lose as social media went in on Lil Pump.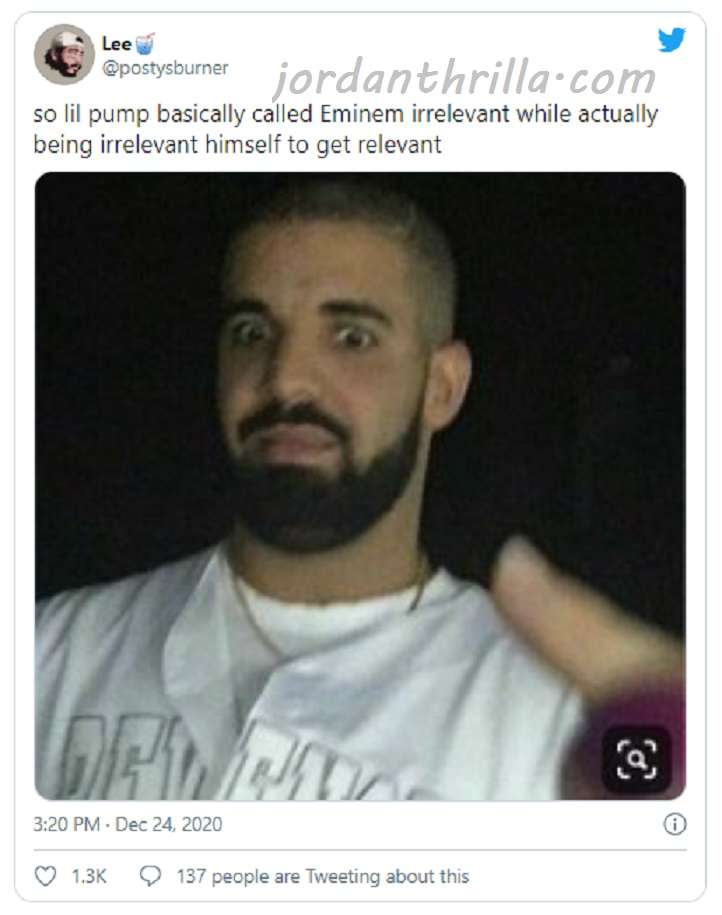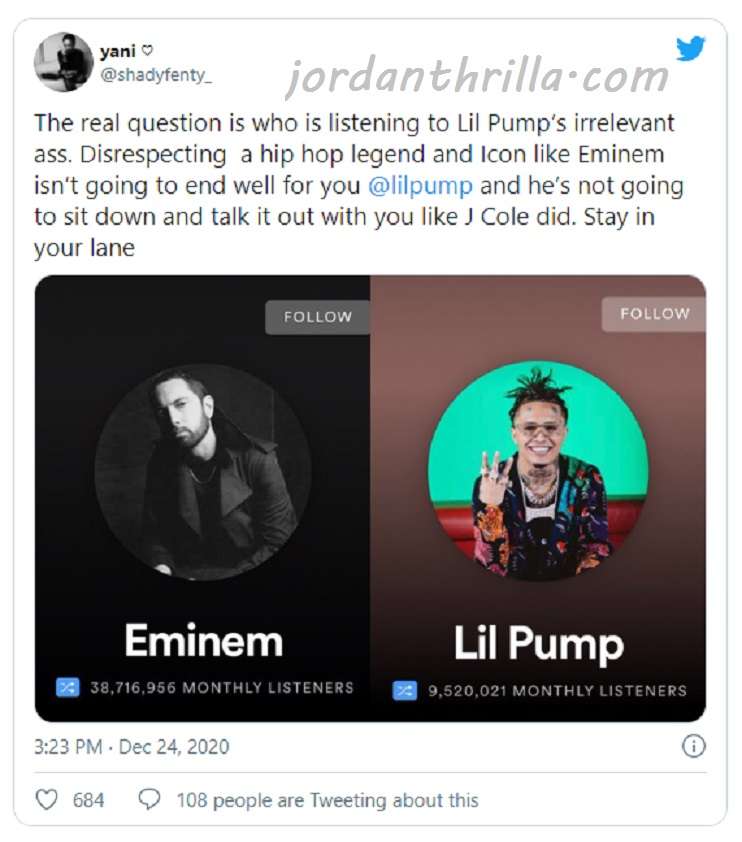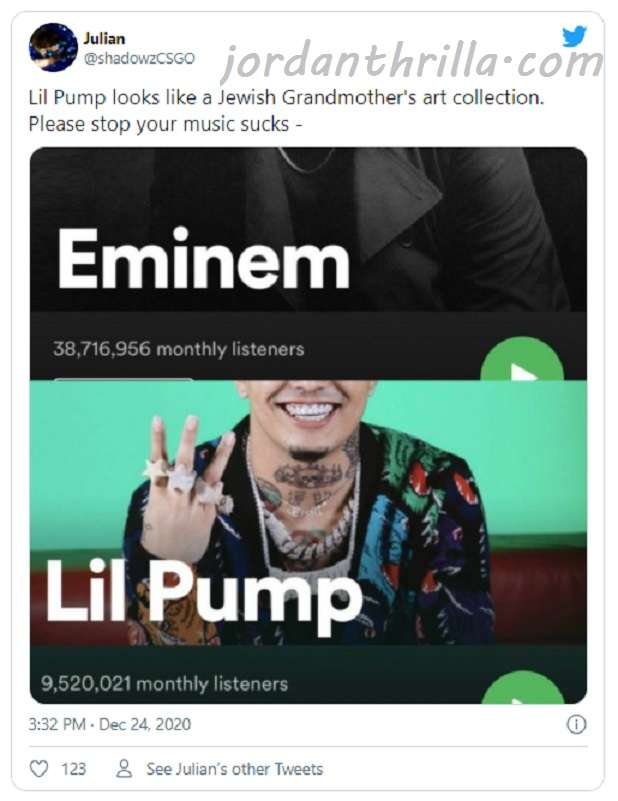 The most damning reactions to Lil Pump dissing Eminem were the people the posted their stats for monthly listeners. Eminems tops out at 38, 716,956 compared to Lil Pump's 9,520,021. This means Eminem gets almost 30 million more streams per month in comparison to Lil Pump.
As you can see the irony of Lil Pump calling Eminem irrelevant is that he is actually the irrelevant one.
Author: JordanThrilla