Young people don't know who Kreayshawn is. The new generation discovering Kreayshawn "Gucci Gucci" is going viral, which made old people reminiscence about the early 2000's and 2010's music. A young twitter user posted a clip from Kreayshawn's "Gucci Gucci" video and asked "what's this?". Old twitter users then started posting various other artists that where popular around the same time as Kreayshawn. The new generation didn't know Kreayshawn was one of the most popular artists ever at one point.
This bit did it for me! Still slaps. pic.twitter.com/vfi9Hony8x

— K🌹 (@worldofkhads) July 21, 2020
Some people even remembered their favorite parts of the Kreayshawn video.
But what y'all know about this right here 😂 pic.twitter.com/UdcJVl0q9Z

— Justin (@Jay_hoop__) July 21, 2020
Some people say this started the snapback wave in fashion.
iykyk these two went hand in hand 😭 pic.twitter.com/IFPlBYSas2

— nadi-san~!♡ // #BLM (@shesooonadi) July 21, 2020
It was inevitable that someone would think of this song, this is one everyone knows.
This was a bop back in the day!!! pic.twitter.com/UQbEenFpcd

— Yung Reiki 🌿🔥 #BLM 💚✊🏾 (@rosenritual) July 21, 2020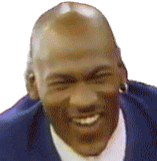 If you're part of the older generation you probably feel like you just went through a time machine. The new generation had no idea that Kreayshawn paved the way for a lot of similar artists in a way.
Somewhere she's probably shocked the young people don't know who Kreayshawn is. She was like the artist everyone listened to, but felt guilty about it deep down.
Author: JordanThrilla