Three women were trampled death over $8 dollars in Colombo, Sri Lanka. The three women were crushed while trying to get an $8 cash handout at time when money has become scarce in Sri Lanka due to coronavirus lockdowns.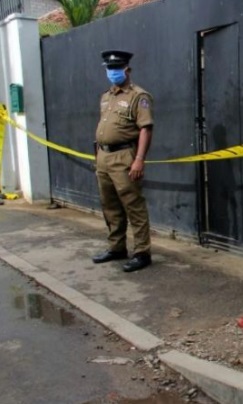 According to officials in Sri Lanka, people there have not had any source of income for over 3 months. Due to a desperate need of a cash an annual event where a business man stands outside his warehouse and hands out cash during the month of Ramadan, turned deadly. When the group of over 1,000 people waiting outside his business saw the $8 they crushed three women who were standing at the front of the crowd.
Reports say 9 other people were injured and are critical condition. As the COVID-19 pandemic continues situations like these make people wonder if the lockdown is causing more issues than the coronavirus itself.
It's sad to see three women get trampled to death for $8 because of the economic climate the coronavirus has created in Sri Lanka. Let's hope things get better everybody.
Author: JordanThrilla