A video FBG Duck explaining why he wouldn't leave Chicago has reemerged after his death. Everyone was wondering why a successful rapper like FBG Duck wouldn't leave a dangerous place like Chicago. King Yella even claims he begged FBG Duck to leave Chicago.
The answer to this question is actually found in an old FBG Duck interview with DJ Vlad TV. His reason was very simple and noble.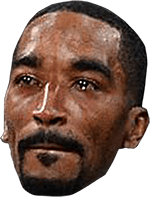 If you skip to around the 4:27 mark of the video, FBG Duck explains he wouldn't leave Chicago because he was scared to leave his friends and family. FBG Duck sensed he had a certain responsibility for their safety. It seems his love for his friends and family was so deep that he forgot about his own safety in the midst of protecting them. It's sadly ironic FBG Duck died while shopping for his son birthday.
Really you can't blame FBG Duck not leaving Chicago. Sometime home is where the heart is under any circumstances, and for FBG Duck home was Chicago.
Author: JordanThrilla