FBG Duck's mother reaction to his death was truly heartbreaking. In a viral video FBG Duck's mother was crying on Instagram Live while telling fans what she is going through emotionally after learning he died. He is the 4th child she has lost to murder in the streets. If you remember it was only 3 years ago that FBG Duck's brother was shot, so she is really going through Deja Vu right now.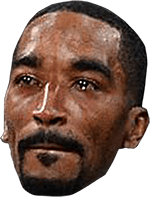 FBG Duck's mother reaction to his death showed her coping mechanism is trying to stay positive about the situation. Although she was crying, she was also saying she doesn't have to constantly worry about his safety anymore. She repeatedly says "I ain't got to worry about my baby no more". She now knows that he is in a safe place in heaven away from all the Opps who wanted him dead.
There's no way you're not going to shed a tear watching FBG Duck's mother cry on IG Live over his death.
RIP FBG Duck.
Author: JordanThrilla