The possible worst Roddy Ricch drawing ever has taken over social media. A random Twitter user drew a picture of Roddy Ricch, and social media went in with an endless barrage of jokes making it go viral.
The terrible Roddy Ricch drawing looked nothing like the superstar rapper, and no one held back in letting the Twitter user know that. Most of the jokes seemed to have theme to them, which added to the hilarity that ensued.
Take a look at some viral reactions to the Twitter user's awful Roddy Ricch drawing.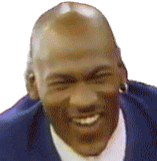 Most people clowned the Roddy Ricch drawing by flipping his name into something similar, but different. With exception of the Morris Chestnut mention, most people took aim at "Ricch" part of his name to execute the jokes flawlessly.
Based on the reactions above, these are possible people the Roddy Ricch drawing might be:
Roddy the Boogyman
Rodney Poor
Morris Chestnut
Roddison Richard
Roddy Poor
Roddy Poverty
Ronald Broke
This might be the last time that Twitter User draws a Roddy Ricch picture for the public to see. You can tell the Twitter user thought it was a magnificent peace of art work. Hopefully social media didn't crush this budding artist's dreams.
Author: Jordanthrilla