50 Cent is a Trump Supporter after seeing Joe Biden's tax plan. They say money can change any man, and that held true when 50 Cent Dissed Joe Biden.
50 Cent urged people to vote for Donald Trump saying, "What the f*** vote for Trump. I don't care if Trump doesn't like black people 62% you're out your f****** mind". Joe Biden's alleged tax plan shows a 62% tax rate for New York, 62.6% for California, 58% for New York State, and 60% for New Jersey.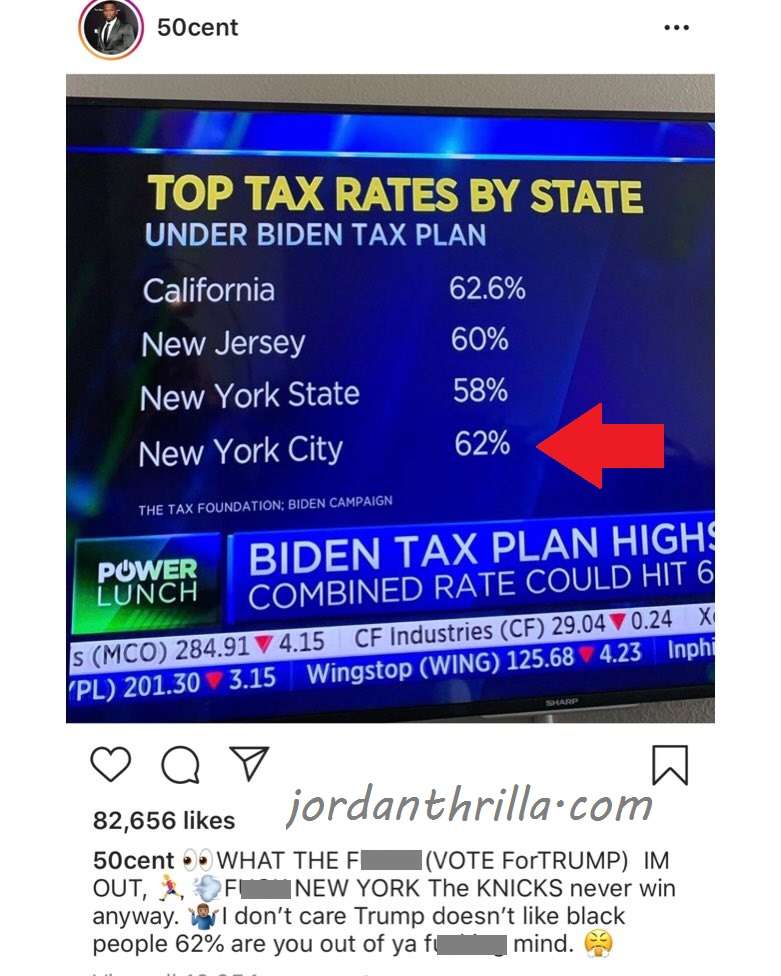 Even alleged racism towards black people won't stop 50 Cent voting for Donald Trump, but to be fair those tax rates are looking crazy. It still hasn't been confirmed if those are actually the accurate figures under Biden's proposed tax plan.
50 Cent is the second rapper in the past few weeks to announce support for Donald Trump. Just a few days ago Ice Cube revealed he was working with Donald Trump.
Who would have thought in 2020 50 Cent voting for Donald Trump would be reality, and not reality TV.
Author: JordanThrilla