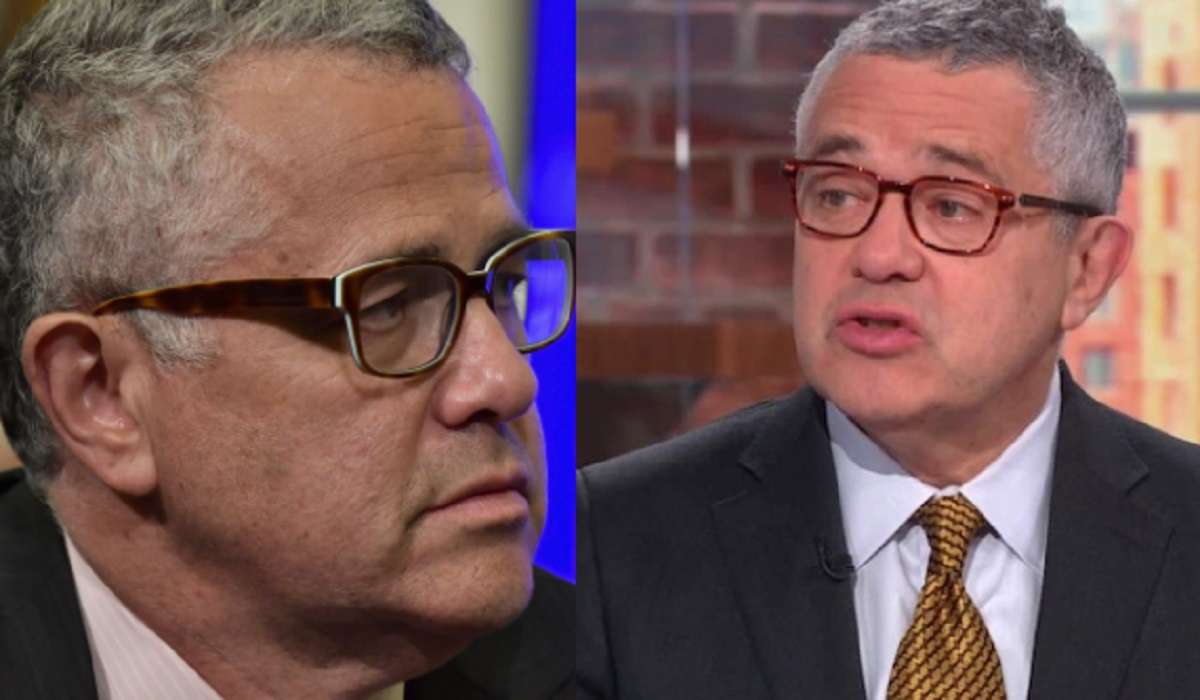 A Jeffrey Toobin Zoom $ex Tape leaked, and it's his own fault. Jeffrey Toobin was caught pleasuring himself during a Zoom Call after forgetting to turn his camera off. He was subsequently fired from his job at The New Yorker when the footage went viral.
Celebrities reacted to Jeffrey Toobin's Zoom video $extape expressing how shocking it was in the form of jokes.
In the Jeffrey Toobin $extape he allegedly exposed himself after getting a napkin and tissue, but had no idea it was still recording. Essentially his coworkers accidentally watched a Jeffrey Toobin $extape as it was made on livestream.
Take a look at the people reacting to the Jeffrey Toobin Zoom video.
Jeffrey Toobin. pic.twitter.com/kdtNy0SPkL

— drefanzor 🎃 (@drefanzor) October 19, 2020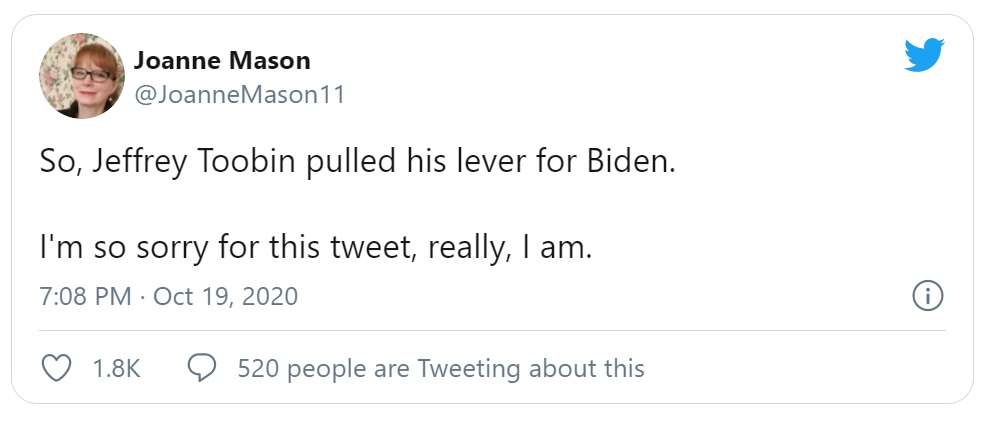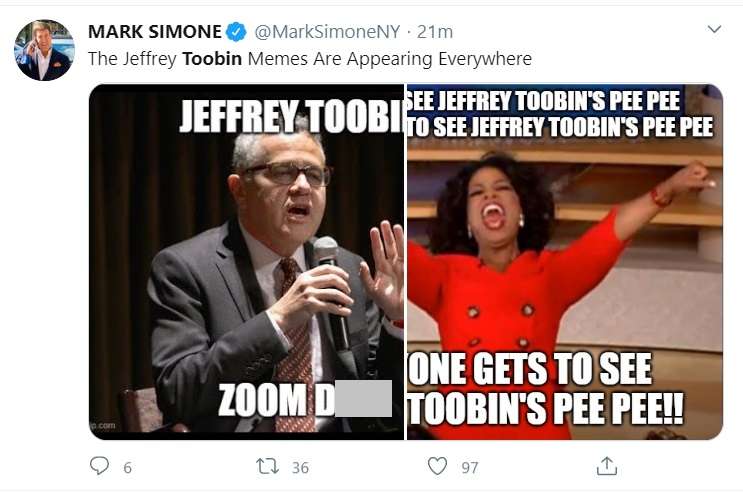 Even if Jeffrey Toobin wasn't fired, he probably would have quit his job. It would be an uncomfortable situation for everyone since they all saw the accidental Jeffrey Toobin zoom $ex Tape as it was being made.
No one will ever forget the moment Jeffrey Toobin pleasured himself during a Zoom Video Call with his coworkers watching. He might as well start a Jeffrey Toobin OnlyFans after this embarrassing $extape mishap.
Author: JordanThrilla